Hey! So, private coaching is one of those really specific relationship situations, and I'm a big fan of making sure it's a good fit (because there are a LOT of coaches out there, and some folks have better creative synergy than others).
Over the years, I've helped thousands of creatives get clarity on their most castable brand, learn how to identify the right buyers, connect with HELL YES reps, create content that dazzles, get brilliant with networking, and navigate the higher tiers they've always dreamed they'd hit. My clients include Emmy winners, professional athletes, recording artists, creators of film festival darlings, top agents, fellow casting directors, and — of course — lovely actors who have just made a leap to a tier for which they need some guidance beyond my free content, because navigating this next level of success feels "make or break" in nature. (Coaching packages start at $350.)
Every person's journey is unique, so for creatives who aren't afraid of the work, and who need to get clear on personal blocks while developing specific strategies for tackling the next tier, private coaching is a great option. To that end, I'm providing this application form. Shoot this my way so we can get started. Someone on Team Cricket Feet will get back with you about your status, so be sure to include your timeline in the form below if you're hot to get started ASAP. (Note: All fields are required!)
Thank you so much for your interest in private coaching services! I'm always excited to hear about the creative journey SMFA ninjas experience (including its glorious — totally conquerable — challenges). Getting to collaborate with ninjas worldwide is a passion, for sure. 🙂 I look forward to bearing witness to your next tier jump and I'm so grateful to you for inviting me along your creative journey!
If you're looking for ways other than private coaching to work with me, please start here to assess your current tier and check out free and lower-cost offerings. Are you alumni who would like to explore joining a mastermind group with me? Start here.
All right, lovely, let's DO this!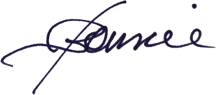 ---
Bonnie Gillespie is living her dreams by helping others figure out how to live theirs.
(Visited 1,253 times, 2 visits today)