As a follow up on last week's article on "Actor Mind Taffy," I wanted to supply you with some facts and figures that you might choose to use, if you're trying to apply science or statistics to this business. The prereads I held over two days last week for one of the films I'm currently casting broke down as follows.
Submissions: I received over 5000 mailed and exactly 748 electronic submissions (not counting emails received with links to online profiles and actor websites). I don't know exactly how many mailed submissions I received, but over time, I've become skilled in being able to eyeball a US Postal Service bin and figure how many submissions — more or less — I'm looking at. So, let's say, including all various types of submissions I received for this particular project (two roles), I saw just under 6000 headshots (or thumbnails). Certainly, there were duplicates among the submissions, but for the sake of this column, let's look at the raw figures and come up with some statistics.
Prereads: The director wanted to see approximately 150 actors over two days of prereads. Prior to the first day of prereads, we had 140 actors confirmed and nine on the list who had not confirmed (despite multiple calls, faxes, and emails. I'm always trying to cut down on no-shows by getting confirmations ahead of time). One actor was a director-request appointment and didn't go through the confirmation process I applied to all of the actors I contacted.
Of the 150 actors we expected to see, two of the 140 confirmed actors no-showed (with no call; no, they will NOT be invited back by me), one of the unconfirmed actors showed up (the other eight didn't show up or call), two actors had personal emergencies and called to say they wouldn't make it, and two actors had bookings and needed to reschedule their appointments.
Callbacks: We'll be seeing 30 actors for callbacks (none of them have been contacted yet, nor will they be until after Labor Day — for those of you reading who are wondering whether you got a callback). Two of those 30 are actors coming straight to callbacks due to unavailability during prereads and my familiarity with their work. I know it's not a risk to bring them straight to callbacks. They are excellent actors and certainly deserve to come in, despite the fact they were unavailable during prereads.
The rest of the actors coming to callbacks fit the following categories:
2 actors submitted via Actors Access on this project
2 actors whose work I saw in a showcase
2 agent/manager submitted actors via mail on this project
3 actors who sent me a postcard
3 friends whose work I know
4 actors from my files (from previous projects, submissions, shows)
5 actors submitted via mail on this project
7 actors whose work I saw in a play
So, let's look at what actors spent to invest in whatever got them to the callback level for this project.
Actors Access submissions are $2 each or unlimited for $68/year. Showcases cost actors anywhere from $125 to $500 to participate and vary just as much in quality of the work. Agent and manager commissions range from 10% to 15% in most cases. Postcards should cost about ten cents each and another 23 cents to mail. Being a friend to a CD is free, but it requires years of developing relationships that most likely begin outside of any sort of industry connection. Being in a CD's files is one of those hard-to-calculate things (see my previous column on "Headshots I Keep"). Submitting by mail is in the neighborhood of $1, based on how much each print of your headshot cost you and what other items you include in the mailing. And finally, being in a play costs little (unless you're in a membership company and pay $45/mo. to $75/mo. in dues) until you start adding in the cost of promotion, comps, kits, and industry nights (if you have those).
What am I trying to tell you about the value of your actor expenses? Nothing. This is all just material for "Actor Mind Taffy" and that's the point. Even if you could churn all of the numbers I've given you and create a formula to show what yields the best return on investment, you would still struggle with the application of that formula to every project and every CD.
It's not science. It's art and business. If you want to maximize your exposure, try as many tactics as you find reasonable and be sure to stay on target with your plan for marketing yourself. One thing I didn't note, in the above stats, is that most of the actors coming in for callbacks did more than one "thing" to submit on this project. While I listed the number of actors who came to my attention from postcards as three, that really means this: One actor who sent me a postcard 15 months ago, came in for an audition then, booked a role on a film I cast a year ago, and continues to stay in touch via postcards; one actor whose work I knew from a short film that won the film festival I co-founded three years ago who followed up with a postcard recently; and one actor who actually sent a mini-resumé on a headshot postcard specifically for this project.
It's not the one thing you do… it's all the things you do.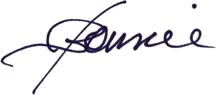 ---
Bonnie Gillespie is living her dreams by helping others figure out how to live theirs. Wanna work with Bon? Start here. Thanks!
---
Originally published by Actors Access at http://more.showfax.com/columns/avoice/archives/000094.html. Please support the many wonderful resources provided by the Breakdown Services family. This posting is the author's personal archive.
(Visited 167 times, 1 visits today)