Woo hoo! Bonnie Gillespie is offering a brilliant program for actors and creatives worldwide. It's 100 days of daily motivation, strategy, and up-leveling focus capped off with access to The SMFA Vault filled with Self-Management for Actors goodies and never-before-seen treasures.
Once I met Bon, I started realizing I love casting directors. And that made a difference in my auditions. So I'm singing the praises of Bonnie Gillespie wherever and whenever I can. — Ari Stidham, Scorpion
What IS Get in Gear for the Next Tier?
It's 100 days of focus in the shape of vids, MP3s, PDFs, action items, and group powwows… categorized and presented in a gloriously progressive and manageable format so that you can finally cut through the NOISE of pursuing a creative career, move forward to the next tier, and find more joy along the way.
At the end of this 100-day challenge, you'll feel better — and more empowered — than ever before!
And that's when it gets *really* ninja.
Because on day 101, you unlock The SMFA Vault. This is a treasure chest filled with SMFA goodness that Bonnie Gillespie has only ever shared with her mastermind group members and ongoing private coaching clients. Everything from how to work the red carpet to setting up a passive income stream to keep you flush during the lean times! From getting paid as a public speaker to writing and publishing your first book! From equipping your team with tools to negotiate the best possible deal for you on your next acting gig to setting up your own production company so you never pay taxes the same way again!
Woof! This is getting good!
Much of what I've learned about showbiz is from you and now I have a deal with The Weinstein Company. Just sayin'. I credit any success I've had, am currently having, and will ever have with SMFA and the ninja moves you teach. — Mercedes Rose, The Haunting of Sunshine Girl
The Fine Print
Your initial membership is a four-month term. That's the 100 days of daily inspiration plus 20 days unlimited access to The SMFA Vault including the private Facebook group. Poke around, revisit any of the 100 days, stay engaged with your creative community, show up for private Facebook Live events with Bon, go nuts!
After that, your membership switches over to a low monthly membership structure (about a buck a day, yo) so that you can continue to consume the goodies in The SMFA Vault, restart the 100-day challenge if you need another boost of badassery, stay connected with us about your creative career, and of course enjoy the NEW offerings we're constantly adding to The SMFA Vault customized just for you and your needs!
This experience is unlike any we've ever offered in that it combines the passionate daily intensity of our FREE Get in Gear for the New Year program with the longform support and structure that fortifies muscles you CRAVE using in your creative pursuit. Complete with built-in *breathing room* so you can really feel your muscles for success strengthening over time, this program will make the difference in your level of self-care forever. Because next-tier YOU deserves the best!
Wanna check out an epic Facebook Live Q&A about how to create lasting change with this program? Go here! Oh, and we had so much fun with that one, we did another right here! Wanna check out the badass tiers we run through as a part of this program? Here ya go!
Feeling ready? Start anytime!
The strength you'll build for success in these 100 days will astound you. The momentum for your brilliant career will delight you. And the JOY you will find as we jam about all things ninja will keep you blissed out about a business that previously confounded and frustrated you!
Scroll down to join us and take your career to the next tier!
We cannot WAIT to jam with you as you head to the next tier!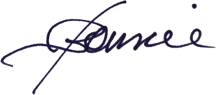 ---
Bonnie Gillespie is living her dreams by helping others figure out how to live theirs.
(Visited 5,473 times, 4 visits today)