I wish we could all have miniature Bonnies on our shoulders all the time guiding us.
Aaya Lawhorn , Los Angeles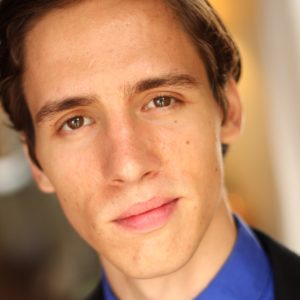 You are changing the entire pursuit of acting. And I love you for this!
Adam Henslee , New Orleans
You made me work for it, but it's some killer ninja confidence I didn't have before! Never in a million years would I have ever thought I would be co-producing and acting in a pilot, accepting meetings with agents and managers, and rekindling some old but very valuable contacts all amidst auditions!! ALL in one week... and it's only Wednesday!!! You did this to me. And I thank you.
Allie Smith , Los Angeles
Amber Plaster , Hollywood
I would not have had my best year without the lessons I learned directly from Bonnie Gillespie. Period. Everything she touches turns to gold.
Amro Salama , Chicago
Thank you for inspiring people all over the world to take initiative and responsibility for their own creative fulfillment!
Andrew Nielson , New York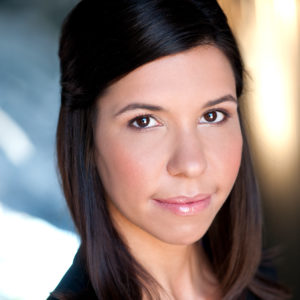 I've been in more doors in the last month than ever in my life and have felt a pretty serious tier shift. I truly cannot thank you enough for making all this possible! Especially because I just booked a recurring role as a nurse on the CBS show Code Black!! This is the stuff I've been dreaming of and working toward for so damn long. And you are literally the first thing that pops into my brain when I wonder how in the world all this is possible. I'll say it now and can't wait to say it again... THANK YOU. For everything you are, everything you've taught me, and everything you put out into this world.
Angela Fornero , Long Beach
Thank you for showing me how to have more fun efficiently.
Anita Vora , Los Angeles
I want to express my gratitude for the awesomeness that you are, that you create, and that you inspire in others (including myself) as we move forward in our journeys as creatives.
Anna Borchert , Hollywood
If we could believe in ourselves half as much as Bonnie believes in us, we would all have careers that were enormous.
Anna Campbell , Hollywood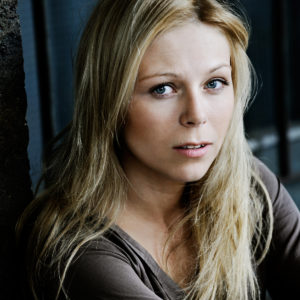 I met with my new manager today. I told him that I was working with Bonnie Gillespie. He was excited and said, "Well then you know a lot about the business." Ninja on!
Anna Ewelina , Munich
I just wanted to say thank you for an awesome Skype! So lovely to see you and I can't believe how quickly you fixed all my *stuff*! Well, I can believe it because I know how good you are at this. I've told Adam to have triple the amount of questions he thinks he needs ready when he has his coaching session.
Anna Sambrooks , Los Angeles
Bon-coaching feeds my soul!! You're amazing and so kind. I'm honored to be taking this journey with you.
Anthony Simone , New York
I have to seriously, seriously thank you. Even though I am still processing everything we went over, it has already paid off. The other day, I PITCHED!!!!!! I was caught SO off guard but didn't really have a chance to second-guess myself. Plus, it was a very casual conversation so I didn't feel pressure to "deliver" in 30 seconds or less. I kind of just took everything I learned in class and went with it. Turns out, they're bringing me in for a role!!! For a pilot!!! Without an agent!!!!! CAN WE TALK ABOUT THIS FOR A SECOND?!?!?!?!? At first I was doubtful, but I am super, super glad I listened to you.
Ariel Meislin , Los Angeles
Once I met Bon, I started realizing I love casting directors. And that made a difference in my auditions. So I'm singing the praises of Bonnie Gillespie wherever and whenever I can.
Ari Stidham , Los Angeles
You help thousands of people in this business, many of whom you may never even meet face to face.
Assaf Cohen , Los Angeles
Okay, Bonnie lives up to the hype. If you want to claim your power as an actor, claim your career, claim your destiny, put Bonnie into your life. It's that simple.
Ben Andrews , Seattle
You are amazing. I wouldn't be where I am today were it not for you. That is all.
Ben Whitehair , Los Angeles
Dear Merriam Webster: Please add "Bonnie Gillespie" to your thesaurus as a synonym for INSPIRATION. Thank you
Bettina Kenney , Berlin
Every day I process all the goods Bonnie is putting forth. It brings endless smiles and excitement to this business. This work is a fast track that saves you years of figuring out all the little things and can help you concentrate on what is important, like networking, auditioning, and being on set!
Bex Carney , Toronto
I'm in the midst of shooting my first major role in a union film. I wouldn't be there without Bonnie.
Bill Finkbiner , St. Louis
I discovered a masterpiece when I found Self-Management for Actors. I found it to be jam-packed with UPDATED information for this lifestyle and career that I found very useful. A BIBLE for actors.
Blake Burdette , Hollywood
Bonnie is honest, refreshing, and supportive to the core. Empowering information!
Brad Lemack , Lemack & Company Management
Coaching with Bonnie Gillespie is the raddest ever. The mission is clear, motivation and empowerment at an all-time high.
Brandon Marino , Hollywood
I'm going to say that it's no coincidence that I start reading SMFA and I book my very first TV gig.
Brian Houtz , Los Angeles
I can't thank you enough for your time and direction yesterday. I have been excited since I've woken up and have a lot more fun doing my research now that I know what the heck I'm doing and why! You have given me a great sense of where I'm going and great way to get started. I look forward to our next meeting.
Brian Luna , New York
That badass meeting with Bonnie has given me the focus, a kick in the pants, and drive to make the leap to the next tier in my acting career.
Brittany Cox , Los Angeles
Miss Bonnie will BLOW YOUR MIND. Her genuine passion, focus, and kindness is contagious. I credit her as my secret weapon.
Cassie Silva , New York
You were so influential in my move to LA. Within three weeks, I got myself a manager. I can't imagine having done any of it without you!
Cat LaCohie , Hollywood
I just wanted to say thank you. I have been kicking and screaming and scratching the whole way through somewhat, but we did it. I am signing with my dream agent at the next tier. I have you to thank because you gave me a foundation of how to proceed.
Cheryl Francis Harrington , Los Angeles
Chris Clowers , Los Angeles
Not in LA? No worries! If you want to skip all the BS and time-and-money wasters, YOU. NEED. TO. ENROLL. You want to work and have an actual acting career? Take Bonnie's course. I promise you will not regret signing up. And you'll save yourself years of frustration.
Christa Cannon , Hollywood
After working with Bonnie Gillespie, I signed with a terrific commercial agent. Within weeks, I had booked my first national commercial. Now that commercial is nominated for an Emmy and I'm using the SMFA strategies for my time on the red carpet.
Cristina Cimellaro , Los Angeles
Working with Bonnie Gillespie feels way more like hanging out with a dear friend than an acting management genius. Major bonus.
Dakota Shepard , Hollywood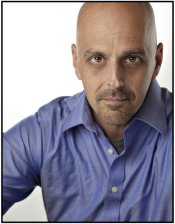 After SIX WEEKS TO LA (6W2LA), if you're not playing the game at a whole new level, you weren't paying attention. In six weeks, LA went from dream to do-able.
David Harper , Los Angeles
Thank you for the amazing, amazing talk with the students on Thursday. You have such a significant impact on these students and I am so grateful for all the real world insights you share. Each time you speak I think how can she top what she did last time and yet you do; it is amazing. You so rock!
Don Hill , UC Irvine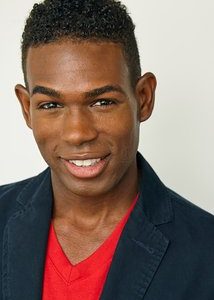 Every day I'm benefiting from doing the work. The work that you've shared with me over this past year has been TRANSFORMATIVE. The SMFA process is literally just like gardening. If you follow the steps and plant the right seeds and give them the right nourishment, then before you know it, you see beautiful fruits start to sprout. I started working with SMFA on blind faith. I took that one-day workshop and my career has honestly never been the same. And now a year later of just keeping my head down and doing the work, I literally look up and I've tier jumped! I have a manager (after having three to chose from). I've gone from auditions of student films at CAZT to auditions for legit television. I've learned how to network and because of it, I nailed a CBS Diversity audition. I have a community and network of SMFA ninjas that I truly adore. Hollywood was scary but now that I'm in SMFA I don't even flinch at the fear anymore. I've even tier jumped at work and got a pay bump because of the business savvy mindset that SMFA teaches. I hope people understand that your process is not a quick fix; instead it's about empowering the artist to be able to navigate this industry with intelligence and strategy. Best of all, you work SMFA like Beyoncé works her tours: flawless down to the most intricate of details!
Donzell Lewis , Los Angeles
Woo hoo!!!! Thank you! You're a spark, lighting a fire under our artistic souls!
Emily Oliver , Los Angeles
Not even halfway through week one of SMFA Online... already had a major epiphany regarding my brand. Thank you!
Emma James , New York
Four days, three jobs, two checks, one audition, and a pile of pearls of wisdom from Bonnie Gillespie.
Eric Eberle , Los Angeles
Bonnie's SMFA Retreat was a total game changer. As she puts it, "We get to create the Hollywood we want to be a part of." So... what she's saying is I have CONTROL over my career, even here in Hollywood? ::MIND BLOWN::
Eric Feltes , Hollywood
I have learned so much over the last eight weeks, and the tactical tools are certainly invaluable. But personally, what I would like to say thank you for the most is where you talk about checking in with the better version of yourself. So often we -- and I don't necessarily just mean actors -- focus on where we are right now and what we are doing right now and what others have that we don't... right now. Thank you for reminding me that the future -- better -- Erin is loving life at a higher tier, and that someday all of the things that bother me right now will seem so inconsequential. Thank you for reminding me that I'm in this for the long haul. Thank you for being honest about the realities of this business without making us intimidated by it. And thank you for your continued support and accessibility.
Erin Zapcic , New York
So tired of all the how-to bull people are putting out there for actors to buy into. Actors, we don't need any more methods. We need the business-savvy street smarts. Thank you, Bonnie, for insightful, intelligent, practical guidance to keeping actors focused and on the right track.
Gareth Koorzen , Los Angeles
Fanfuckingtastic! Every question was answered and has made moving to LA less daunting and more of a realistic possibility. Honest. Brilliant. Referral-filled. Basically, SIX WEEKS TO LA (6W2LA) demystified everything. I can't rave about this course enough!
Hannah Moltoni , Sydney
Helenna Santos Levy , Vancouver
I found out yesterday that I got a job at Innovative! Very excited to start! Just wanted to thank you for your help and advice during the job-hunting process. I am so grateful for the resumé and cover letter tweaks and the action steps we came up with together. They helped a great deal in my search and I'm looking forward to this new tier.
Jacqueline Gardner , Beverly Hills
Thank you for a very dynamic presentation last night. The feedback we got was that everyone loved it. You essentially handed the actors a template for how to have a career as a working actor. You gave the group many pearls of wisdom to live by. Can't wait to have you back.
Jan Bina , Jan and Jon Acting Studio
I found Bonnie Gillespie in 2004, searching what pro actors did. She's been my yoda ever since. Thank you for always lighting the way to my best self.
Jen Ponton , New York
You are inspiring. You bring out the best in all of us. I've not met anyone who is more selfless when it comes to helping other people make their dreams come true. If everyone in this business operated like you, a whole lot more shit would get done, but more so, a whole lot more love and understanding would exist.
Jenn Page , Hollywood
Woo! Recurring guest star for my number one target show!!! (Sorry, can't say. Even my agent had to sign an NDA!!) ...stemming from my SMFA homework. Targeting works!!
Jennifer Lynn Warren , Santa Monica
For the first time after seven years in LA, I finally, finally felt like I GOT IT, how the business really works. No more slinging spaghetti at the wall to see what sticks, no more actor busy work, and no more actor mind taffy for me! That SMFA foundation has provided an excellent blueprint with which to begin building my career. I've even used the SMFA principles in my hustle for "survival" work. I turned down, yes, turned down FIVE job offers in one week! The SMFA principles work in other businesses too!
Jesse Andrew , Los Angeles
Just wanted to thank you again. Going over my notes from our meeting made me feel even more confident about moving forward and hitting the next tier. I feel like my gameplan just got upgraded to gold. I ended up having a really successful commercial agent hunt: nine meetings, seven offers. Thank you again for helping me shape my cover letter and for giving me such great advice during our meeting. You're awesome.
Jim Festante , Slate
It's a long chain but I'm working my way up. You were the missing link. Thank you.
Jodie Rose , London
This is such a cool thing you do, and incredibly helpful to all of us! I feel honored to be part of your A-list, my favorite casting director.
Joel Johnstone , Hollywood
All that you do and the heart that you do it with has captured me since first reading your columns in 1999.
Judy Kerr , Acting Is Everything
Just died and went to actor heaven. LOVED my coaching sesh with Bonnie Gillespie. Thank you!
Julia Buis , Burbank
Thank you. For quite a while now I have felt stuck, uncertain as to my path as an actress, seeing failure, and asking myself for the first time ever if perhaps it was time to quit the dream. Today I found the spark again, the excitement. So, thank you for your support, kindness, and giving of your time. I am profoundly touched by the sense of community you create.
Katie Ritz , New York
This experience has been a huge leg-up in my career and I'm forever grateful for it! Thanks, Bonnie!
Katie Swain , Los Angeles
The moment you realize Bonnie Gillespie has effortlessly made you into a rockstar actor.
Keshia Watson , London
WOW has life changed. I would like to thank Bonnie for being a major catalyst in changing our lives completely last summer. Jerry has been a BOOKING MACHINE and has a 50-80% booking ratio, which is INSANE. And it all started with us sitting in the front row hanging onto every word that Bonnie said. Thank you, Bonnie, for changing the course of our lives. Whenever people ask us how everything has been changing so quickly for us we always point back to you.
Kodi Saint Angelo , Los Angeles
I was reminded last night of the genius that is Bonnie Gillespie! I know of no one else in this town that helps actors as passionately and successfully as she does. Seriously, do the work and get the work. It's that simple.
Kristy Sexton , On-Set Coaching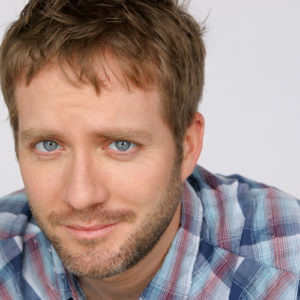 What you do for everyone you come into contact with is just something that we actors don't get. And I mean that. I just tested at network for my first series regular role on a pilot. I made some serious fans at CBS. I've made a tier-jump and that is amazing. I hear your voice loud and clear when I look at my journey. I so consider you such an amazing person to have in my career. And it helps that I like ya a hell of a lot too. What you do had a DIRECT CORRELATION TO HOW I GOT HERE! Thank you for all you do.
Kurt Ela , Hollywood
How to cure feeling terrible? By having a private coaching with Bonnie Gillespie. Bonnie, thank you so much for being a huge part of my career. Without you, your book, your columns, I wouldn't have made it this far. I wouldn't have even known where to start. I've never been happier I've chosen such a crazy and exciting career and life path. I don't feel so lost anymore! I've learned so much. The guidance, inspiration, and information I got from you was just what I needed and I much appreciate it! YOU ARE NINJA AWESOME!
Lenka Šilhánová , Czech Republic
Bonnie Gillespie is unparalleled. Always read everything she has to say.
Lesly Kahn , Lesly Kahn & Co.
After 10 years in the industry, I wanted to figure out why I wasn't working. I was a cocktail of anxiety, frustration, anger, and fear. Truly, Bonnie Gillespie is my modern-day fairy godmother.
Lindsay Hollister , Los Angeles
You are amazing. I have been talking to literally every actor I meet about what you're teaching as I'm finding it so useful, scary, liberating, challenging, and thorough.
Lucy Russell , London
Since the SMFA Retreat my brain has been in overdrive and I owe it all to you. I typically stray away from the word amazing but it's the only word that seems to fit when describing my experience with you and the group. In the first 30 minutes I learned more about myself and the business of acting then I had learned in the two years I've been pursuing my dream. While I'm eager to get out there and use my new tools I understand this is a processed that cant be rushed. You have changed my life in ways that I can't explain. From the bottom of my heart I thank you guys for your honesty and wisdom.
Marcus Girley , Hollywood
The Self-Management for Actors Seminar has been the spoonful of sugar I needed for a career comeback my agent begged me to make. After one day of implementing the tools I learned, my agent got a call from a casting director who wanted me to read for two guest-star roles (he knew my work from before, but Bonnie taught me how to get back on his radar). It has been one month now and I have been to two producer sessions for episodic TV, two commercial callbacks, and I've been called in for three feature films. Bonnie, you are amazing. Thank you for giving this to me!
Marilyn Rising , Hollywood
If I were new to town, the first money I would spend would be on the business support provided by Bonnie Gillespie.
Mary Lou Belli , Emmy-winning director
I appreciate your support and encouragement SO much! I can honestly say I there's no way I would have made as much progress as I have in my career over the past year had I not met and been inspired by you!!! I want to tell everyone: You'll get such a clear picture of what you should be doing that you'll feel like apologizing to yourself for not knowing these things before!
Matthew Chandler , Los Angeles
The SMFA Retreat was exactly what I needed to put my life and career into perspective. I feel so much more in control of my career and excited about the process! Due to my newfound control and sense of purpose, I'm finally okay with being PATIENT with my career. You inspire me, Bonnie. You are a wealth of information in writing and in person. I finally understand all the work and TIME that goes into a career. Thank you for removing the facade, for revealing the "man behind the curtain," and helping overwhelmed Dorothy over here realize I've been wearing some great ruby slippers all along. You are badass.
Megan Penn , Hollywood
Bonnie, you're a machine. I know that whatever you and your team come up with is going to be gold. Also, can I just say, in between the massive amount of work you do creating incredible tools and gifts, you are undoubtedly the most accessible and generous person I have EVER met. EVER. You are alarmingly productive, and yet you still make time to check in with us and keep us on task. It BLOWS my mind. Daily.
Mércedes Manning , Burbank
Much of what I've learned about showbiz is from you and now I have a deal with The Weinstein Company. Just sayin'. I credit any success I've had, am currently having, and will ever have with SMFA and the ninja moves you teach.
Mercedes Rose , Portland
Had to give my pitch for the first time yesterday. On camera. I was ready thanks to Bonnie Gillespie and my fellow #SMFAninjas. Love y'all!
Miatta Lebile , Los Angeles
Thanks to Self-Management for Actors, by the time I moved to Los Angeles, I had a pretty good base of people that knew my work that I was able to take meetings with... just by managing my own career.
Mike Kalinowski , Burbank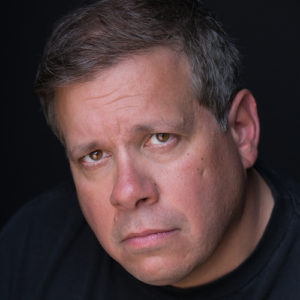 One thing you don't know about me is my marketing background. I have an MBA from the University of Illinois with a marketing concentration and have about 20 years experience in marketing and advertising. And Bonnie, I have to tell you, you have more marketing savvy, wit, and knowledge than just about anybody I've ever known or worked with. And I'm talking about some of the top creatives in Chicago and CMOs of Fortune 100 companies.
Mike Pusateri , Chicago
I was so scared to take the leap, but you showed me it could be just as simple as being myself.
Natasha Kong , Phoenix
I am a 16-year-old actor from Sydney. After being in one of Bonnie's Self-Management for Actors master classes, I was inspired to write my first feature film. Now I have just finished writing 12 episodes of a webseries to film next month. I have Bonnie and all of the SMFA team to thank for this.
Nicholas Burton , Sydney
You're sooo focused! It rubs off! Thanks for helping me find my way as an actor. Been crazy busy, Bonnie. It's all your energy. I booked an indie feature playing the lead, shot a short, and have been meeting different agents and managers left and right. Basically things just hit OVERDRIVE, which I know you understand! Thank you for guiding an Irish Cowboy that won't take no for an answer!
Nick Liam Heaney , Los Angeles
I feel so empowered by this program. I am listening to every call, reading every comment, watching every link. I wake up and I go to sleep with y'all. Just wanted to say, SMFA Online really kicks ass.
Nikolaus Barton , Berlin
I really enjoyed our session last week and really look forward to the next -- once I do about 15 hours of homework that came up from our meeting! I updated my Actors Access and Casting Workbook profiles with all of your notes and the next day, I got an audition! Perhaps it was coincidental, but I like to think it was due to the work!
Olesia Shewchuk , Vancouver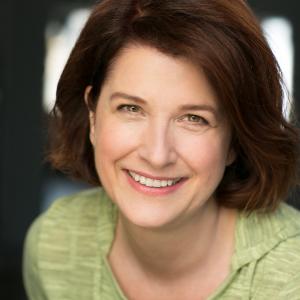 Once again, you rock my world with your ninja insights. Enormous heart and generous nature. Lucky to know you!
Pam Tierney , Chicago
Booked my first co-star... made possible by what you've taught me and brought into my life, Bonnie. Thanks!
Phillip Daniel , Los Angeles
Literally said to myself, "What would Bonnie Gillespie do?" and BG'ed myself out of the problem.
Quincy Cho , Los Angeles
My immediate goal right now is to start executing the wealth of knowledge I've collected from you so far, Bonnie. My brain has been on overdrive and it feels great!
Ramón Olmos Torres , New York
I went into Bonnie's SMFA Seminar as "An Actor" and came out as "A Confident Actor with a Powerful Game Plan." BIG difference!
Ray Lloyd , Orland
Love you bonnie. You changed my whole outlook on my career and my projection. I am fully repped up, training with a great teacher, going out, was recently "pinned" by Fox Studios, and (*gulp*) I am a series regular on a new HBO series. We start shooting in the coming month. I will not forget you when I'm holding something shiny, baby girl. It might just be sooner than I could have ever imagined.
Robert Paul Taylor , Los Angeles
SMFA has changed my life. And not like losing weight or selling Amway. Like going from wanting to throw in the towel on this business to directing a new series and creating another new series.
Rosalie Tenseth , New York
Doling out advice is helpful, but it's BEYOND to guide a community through a tried-and-true process enacting it. Thank you!
Russell Kohlmann , New York
After I took Bonnie's workshop, things just turned themselves around in my acting career.
Ryan Meshell , Los Angeles
Bonnie's Self-Management for Actors Seminar is invaluable. The information is both broad and incredibly personalized, and I walked out with a clear understanding of piles of work I can be doing *right now* to jumpstart my career. Bonnie has incredible insight and shares it so honestly and freely; she is an industry goddess and any actor who is serious about their career is profoundly lucky to learn from her years of experience. Bonnie, I really feel that the information you provide and industry-unraveling that you do helps bridge the gap for actors. You're decoding the myths and mysteries. It is invaluable.
Sarah J. Eagen , Los Angeles
Motha EFFIN Bonnie Gillespie, y'all!!! If she can't get you pumped about just about anything, no one can!! I just had a session and I feel like I went TO CHURCH.
Sarah Young , Los Angeles
I love Bonnie Gillespie; she's a great coach.
Sonja Norwood , Los Angeles
I highly recommend anyone take classes with Bonnie. It's the best thing I could've done when I landed. I say that to everyone because it was exactly what I needed. It bridged the gap for me. I arrived with training and work behind me, but what I desperately needed was knowledge of the business and how things work. Work with Bonnie. You'll hit the ground running like I did!
Stef Dawson , Los Angeles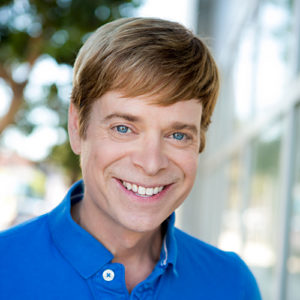 This is my second time around the acting block (I was a kid actor) and using Bonnie's SMFA plan, I have moved further and faster in the past year than I ever did in the whole time I acted as a kid. Now CDs email me personally to come in for a role. I'm taking SMFA "brand me" to the bank!
Stennar Strom , Hollywood
I freaking love you. "Produce the story you want to see told." Brilliant! I am so happy we met. You make my life better.
Steph Gaudreau , Stupid Easy Paleo
I had been working in this business for 10 years and only got so far with little knowledge of the business side before I met Bonnie Gillespie. Her specific approach to marketing yourself as a viable commodity in show business is by far the most comprehensive skill I have taken away from the SMFA Seminars. The environment is supportive and creative with a plethora of ideas tossed around that simulate an action plan for branding and networking. Take control of your career.
Tanya Perez , New York
Today Bonnie Gillespie changed my understanding, attitude, short-term goals, and self-confidence in less than 15 minutes.
Tiffany Belanger , Los Angeles
Loved, loved, LOVED the SMFA Seminar today. Worth every penny. Listening to Bonnie Gillespie is like having a big sister who tells it like it is and you love her for it.
Trin Miller , Seattle
Bonnie's fabulous class changed my life. My energy is different! Only serious industry people should apply. Bonnie is awesome and I'm so thankful for her genius of motivation.
Twinkie Byrd , In the Twink of an Eye Casting
The Self-Management for Actors class is RIDICULOUS. So much knowledge and great advice! The rumors are true: It's the MOST effective class for actors in LA.
Verona Blue , Los Angeles
Can't even put into words how MUCH you've shaped my creative life.
Victoria Prather , New York
After taking Bonnie's class, I booked the lead in a feature, I booked the lead in a short, and I booked the lead in a webisode... all within a week of each other!
Zach Matchem , Los Angeles
I love how you stand for people's possibilities through determination and optimism. You're an inspiration, a force, a clear voice of truth in this wonderful and crazy town.
Zen Gray , Los Angeles