Oh my goodness, I am so freakin' excited to share this time with y'all at one of my very favorite spaces on the planet. This is an intimate, professional, spiritual experience and we're bringing our Self-Management for Actors work to it all.
This is an invitation-only, alumni-only, serious but super-fun drill-down of our Self-Management for Actors principles by those who are looking to take ninjosity to the next level over the course of a dedicated LONG weekend retreat of secluded, sacred, focused time together with a very small, hand-picked group of creatives going to the next tier.
We've been jamming at this facility for more than a decade. Keith was first made aware of its existence by a German documentary filmmaker he met at Samuel French (she was thumbing through my book… there ya go) in 2007. Truth be told, we're hoping to buy the place someday. 'til we do, we adore bringing our favorite people to this hot springs oasis in the desert. Nothing like it! Cannot wait to share this with the exact right folks!
To read about the magic that was our first-ever SMFA Escape (March 2015), go here.
Price: $1500 single occupancy, $1000 per person when you bring your own roommate. Meals, course materials, mineral soaks, and shooting stars included.
To apply to join us for the next SMFA Escape — happening SOLD OUT! March 28th to March 31st, 2019 — fill out this form! (Please check back for our 2020 application period!)
Thank you for submitting this application. We're passionate about the shape this event will take — as FUN as it will be, we do want it to be the right mix of folks — so give us a little time and we will be in touch with you about the status of your application shortly.
If you're looking for ways other than an SMFA Escape to work with me, please start here to assess your current tier and check out other offerings.
We are sooo excited to spend this ridiculously special time with you!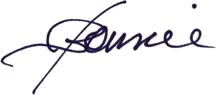 ---
Bonnie Gillespie is living her dreams by helping others figure out how to live theirs. Wanna work with Bon? Start here. Thanks!
(Visited 680 times, 1 visits today)