So, you've decided that masterminding is for you, but you're not up for starting your own group. You'd rather join in with a group that is personally guided by Bonnie Gillespie through this industry's twists and turns. Awesome!
A guided mastermind group is a great regular workout. You'll share your blocks and struggles each meeting, then listen as your peers offer suggestions you may not have considered. Bonnie will provide ninja tools to help you get to the next tier. You will leave each session with action items for which you'll be held accountable at the following session. You'll share your toys with the other masterminders, offering up ideas that have helped you along the way. We will have a lot of fun!
Collaboration will occur. Friendships will be fostered. Block-busting will happen. If you put in the work, the tier jumps will be impressive! But this isn't some random "bitch session." We meet for one hour, so you'll show up with your thoughts organized and you'll use your time wisely to get the most out of the focus we're offering for you, each meeting. Between meetings, you'll have exclusive access to our private forums to review the commitments made during the sessions and to continue to discuss issues, share resources, and advance your career.
For SMFA alumni only, we offer mastermind groups for actors, artists, and entrepreneurs both virtually (via Zoom and phone) and in person (at Team Cricket Feet headquarters in Santa Monica), and the initial commitment is for three months, billed monthly ($125). Each mastermind group is limited to FOUR participants, and your membership includes up to two hour-long meetings per month. Active participation is required, and after your initial three-month enrollment, your membership will be evaluated before month-to-month renewal.
Not yet alumni? Let's get that fixed up! Start your 100-day journey to the next tier here, then come back for some mastermind elevation!
Masterminding is a very personal experience and we always want to be sure we're bringing together professionals who show up, who share fully, and who are committed to making each meeting better than the one before it. Since our SMFA Masterminders are carefully vetted, you'll need to start the process by filling out this form. Someone from Team Cricket Feet will get back with you about your status shortly. (Note: All fields are required!)
Thank you so much for your interest in masterminding with us! We look forward to keeping you moving toward your next tier, always inspired, always aware we're creating the Hollywood we WANT to be a part of, here.
Let's do this!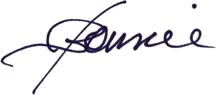 ---
Bonnie Gillespie is living her dreams by helping others figure out how to live theirs. Wanna work with Bon? Start here. Thanks!
(Visited 731 times, 1 visits today)