Thank you for joining us for Episode 0315 of The Work.
Download Here!
Protecting Yourself and Off-Brand Auditions: In the wake of scammy breakdowns duping actors into fake auditions, Bonnie Gillespie explains how to protect yourself and when to go in, off-brand, based on your Web of Trust.
Run time: 6:25
* * *
Check out all episodes of The Work at Apple Podcasts now!
Enjoy!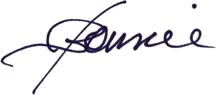 ---
Bonnie Gillespie is living her dreams by helping others figure out how to live theirs. Wanna work with Bon? Start here. Thanks!
(Visited 55 times, 1 visits today)