Thank you for joining us for Episode 0506 of The Work.
Download Here!
Redefining Credit: "It is amazing what you can accomplish if you do not care who gets the credit." – Harry S. Truman
Woof! Ain't that the truth. This episode is about how being behind the scenes (y'know, like the casting directors who cannot win Oscars since there is no such category) can bring on amazingly beautiful work, because it's all about the work!
Run time: 3:55
* * *
Check out all episodes of The Work at Apple Podcasts now!
Enjoy!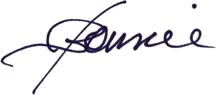 ---
Bonnie Gillespie is living her dreams by helping others figure out how to live theirs. Wanna work with Bon? Start here. Thanks!
(Visited 39 times, 1 visits today)