Thank you for joining us for Episode 0507 of The Work.
Download Here!
The New Business Model: In 2008, Bonnie Gillespie wrote about this trend that she figured was gonna impact our beloved industry: self-producing; creatives bringing their content directly to the fans, thereby teaching the buyers (those formerly-known-as "gatekeeper" types) that there's an investment worth making. In this episode, we revisit an old piece to see how relevant the words still are *and* how something "so crazy" is now so much a part of our world!
Run time: 7:47
* * *
Check out all episodes of The Work at Apple Podcasts now!
Enjoy!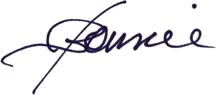 ---
Bonnie Gillespie is living her dreams by helping others figure out how to live theirs. Wanna work with Bon? Start here. Thanks!
(Visited 75 times, 1 visits today)