Thank you for joining us for Episode 0513 of The Work.
Download Here!
Am I too Old to Start an Acting Career?: A listener wrote in to ask Bonnie Gillespie if starting out at age 24 is too old. Of course, it's never too late to live your dreams. Stay inspired whenever — and wherever — you begin.
Run time: 5:53
* * *
Check out all episodes of The Work at Apple Podcasts now!
Enjoy!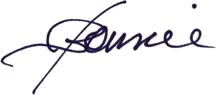 ---
Bonnie Gillespie is living her dreams by helping others figure out how to live theirs. Wanna work with Bon? Start here. Thanks!
(Visited 73 times, 1 visits today)