Thank you for joining us for Episode 0602 of The Work.
Download Here!
Dealing with Loved Ones as You Become BETTER YOU: It's awesome to embark upon a quest to become a better version of yourself. But if you don't set up those around you to succeed at helping you succeed, you're doomed before you start. Here's how to get everyone on-board with your self-care goals!
Run time: 3:57
* * *
Check out all episodes of The Work at Apple Podcasts now!
Enjoy!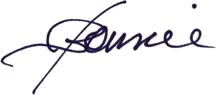 ---
Bonnie Gillespie is living her dreams by helping others figure out how to live theirs. Wanna work with Bon? Start here. Thanks!
(Visited 41 times, 1 visits today)