Thank you for joining us for Episode 0603 of The Work.
Download Here!
Don't Leave Your Party: Dazzle your fans; don't chase your haters to ask them why they're not INTO you. So many creatives choose to leave their own party to figure out what's wrong with the non-buyers rather than sticking around to serve the buyers who hunger for more. Don't let that be you!
Run time: 4:41
* * *
Check out all episodes of The Work at Apple Podcasts now!
Enjoy!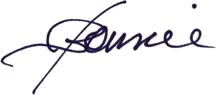 ---
Bonnie Gillespie is living her dreams by helping others figure out how to live theirs. Wanna work with Bon? Start here. Thanks!
(Visited 234 times, 1 visits today)