Thank you for joining us for Episode 0608 of The Work.
Download Here!
Why My Breakdowns Go Out on Actors Access: Casting director Bonnie Gillespie has two major reasons that every breakdown she releases will go out on Actors Access. One reason involves a scam she never wants to see actors fall for, the other involves a fancy famous actor saying yes to a microbudget indie film.
Run time: 11:07
* * *
Check out all episodes of The Work at Apple Podcasts now!
Enjoy!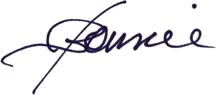 ---
Bonnie Gillespie is living her dreams by helping others figure out how to live theirs. Wanna work with Bon? Start here. Thanks!
(Visited 52 times, 1 visits today)