Thank you for joining us for Episode 0907 of The Work.
Download Here!
Dispassionate Labeling: One of the most empowering things you can do comes down to getting real about what's going on and detaching from any emotion about it. This quick tip from Bonnie Gillespie will rock your creative world!
Run time: 2:22
* * *
Check out all episodes of The Work at iTunes now!
Enjoy Dispassionate Labeling!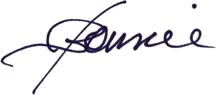 ---
Bonnie Gillespie is living her dreams by helping others figure out how to live theirs. Wanna work with Bon? Start here. Thanks!
(Visited 101 times, 1 visits today)