Today sucked.
I'm not gonna lie. It flat-out opened wide and SUCKED hard. This mind-body work is amazing and I'll look back on today as a turning point, but right now my face is swollen and red and cried to shreds while my body begs me to stop the upper limit problem work.
"Please. Just pop a pill. Drink. Eat sugar like your parents are out of town and will never know, little girl. C'mon. Treat yourself. Today was HARD. No more inner work. Being sober is overrated. C'mon… you tried. Failing is okay… today SUCKED."
Yeah… no.
That's not how today's gonna go, babe. This IS the work.
Today sucked AND you get to be here for it. Look at the miracle that is time passing.
Tomorrow, you'll be so glad you stayed the course. THIS is the work.
But make no mistake, today sucked big hairy donkey dicks.
#Sarno #DrSarno #AbrahamHicks #JohnSarno #LouiseHay #MindBody #UpperLimitProblem #TMS #sober #soberachievers #IBelongHere #SMFAninjas #IAmEnough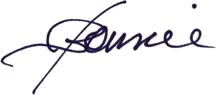 ---
Bonnie Gillespie is living her dreams by helping others figure out how to live theirs. Wanna work with Bon? Start here. Thanks!
(Visited 267 times, 1 visits today)