I'm ready for a nice "night off." I pour an adult beverage. I unhook the phone. I fire up the TiVo and think, "Ah… Nip/Tuck is starting up. No… wait… let's watch last night's Studio 60 first and THEN have some basic cable-approved porn. I'm sure Studio 60 will be 'just fine.' It's not been terribly world-rocking lately."
Dammit. Dammit. Dammit.
How the HELL am I supposed to:
a. watch Nip/Tuck…
b. continue coding web updates to the HHH site…
c. send Christmas cards…
d. just chill out and do nothing…
after having been hit by that meteor of emotions like that?
MAN, I love that show. Love it, love it, love it, love it. Frickin' awesome.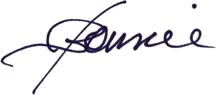 ---
Bonnie Gillespie is living her dreams by helping others figure out how to live theirs. Wanna work with Bon? Start here. Thanks!
(Visited 95 times, 1 visits today)