Generally, this show is heavy on the pretention and that's a thimbleful more of that than I like in my Hollywood breakfast cereal.
However, if you've ever wanted to love this show, if you've ever already declared your love of Jamie Foxx, or you just love good laughter-through-tears at any time, watch it.
Great actor, great craft, great life story, great "real" moments with the audience. Love it all.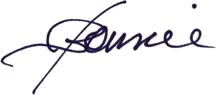 ---
Bonnie Gillespie is living her dreams by helping others figure out how to live theirs. Wanna work with Bon? Start here. Thanks!
(Visited 119 times, 1 visits today)