(See also 2007, 2006, 2005, and 2004.)
Take the first line (or so) from the first post of each month of 2008. That's your Year In Review.
January 2008:
Help me understand this, please.
Now, I've not done much "office time" in my working life. (Some. Enough. Believe me; enough. Rolling around on a plastic pad behind a desk gives me hives.)
February 2008:
Introducing our April 2008 Showcase Director!
I am very excited to announce our new director for the April 2008 Cricket Feet Casting Actors Showcase, Chil Kong! (I mean, c'mon, can you have a more badass name than that?!?)
March 2008:
Keith's b'day
Tomorrow my Keith turns 50.
April 2008:
I love my showcase cast.
I know I say this every time.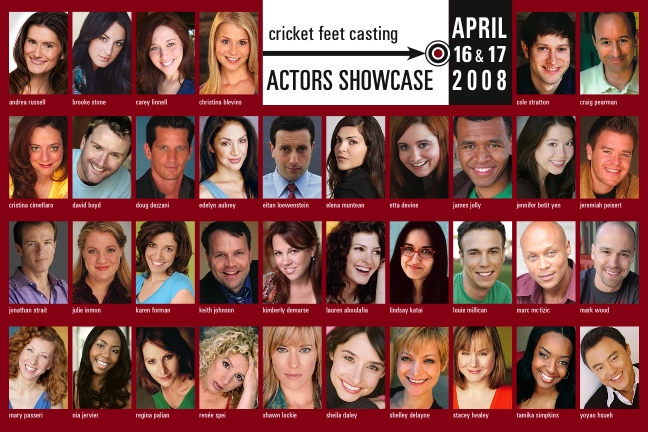 May 2008:
You ride in the Humdrumvee. I'm taking the Funvee.
Just bought tickets to see Iron Man again. Second time in under 48 hours.
June 2008:
Experiment: Day Twenty-Eight
What is there to say?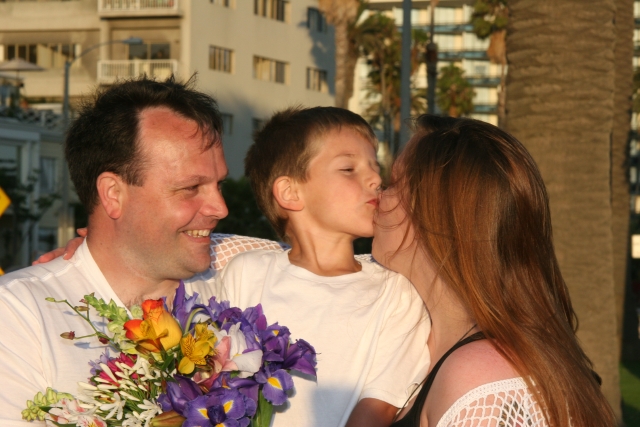 July 2008:
Cricket Feet Showcase! RSVP Now!!
Cricket Feet Casting ACTORS SHOWCASE July 9th & 10th, 2008 — 8pm — FREE The Colony Theatre, Burbank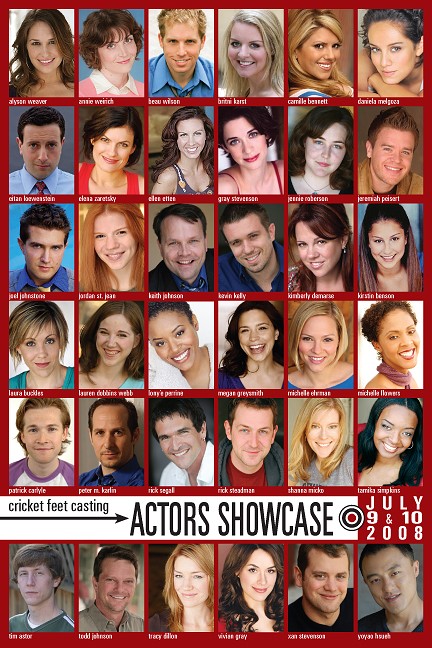 August 2008:
All or Nothing
I'm stressed. The task(s) of updating Self-Management for Actors is overwhelming at times. I need to simplify, to break it down into much smaller list items, to ask for help.
September 2008:
Twitter has ruined me for blogging.
That's really all it comes down to.
October 2008:
The Secret to My Success
I was asked tonight (at my most amazing talk at SAG — seriously, it was one of my best-ever speaking engagements and it just so happens they taped it and will be putting up online. Oh, and I looked seriously cute too) what my secret is.
November 2008:
A Brand New Day
Everybody look around
'Cause there's a reason to rejoice you see
Everybody come out
And let's commence to singing joyfully
Everybody look up
And feel the hope that we've been waiting for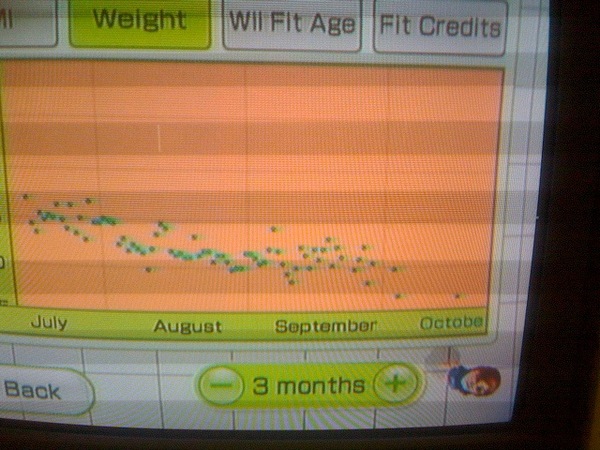 December 2008:
Bon on The Answer B!tch at E! Online
Hee hee. I particularly love the Ishtar of it all.
===========
What a flippin' badass year! Yay, 2008! I am posting this on December 29, 2008, the TENTH anniversary of my move to Los Angeles after grad school. (Yes, I also lived here from August 13, 1993 to mid-September of 1994, but this time was "for real.") I am so thrilled with all the life I've lived in this decade! Thank you to everyone who has joined me along for any bit of this awesome journey. I am grateful to you all for your support, love, the lessons, friendship, and general rockstarness. 🙂 Here's to the next TEN!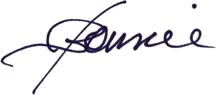 ---
Bonnie Gillespie is living her dreams by helping others figure out how to live theirs. Wanna work with Bon? Start here. Thanks!
(Visited 54 times, 1 visits today)