Fun Joel made it look so cool that I'm going to do it.
Yup. I'm in. I'm gonna write a screenplay in 14 days. And I'm gonna hold my feet to the fire through blogging.
Who's with me?
PS — As if I needed a sign that this would be a great day for me, it started out with an email from my NBF, the writer/director of THE BEST MOVIE EVER. So, in the spirit of always always always sharing your bliss, being public about your passion, and squealing with glee like the kid that you are, I encourage all of you to SHARE WITH THE WORLD what it is that makes you happy. You just may get a thank you note from someone who likes knowing that HER passion brought you such joy.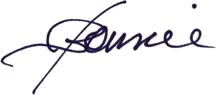 ---
Bonnie Gillespie is living her dreams by helping others figure out how to live theirs. Wanna work with Bon? Start here. Thanks!
(Visited 73 times, 1 visits today)