Got questions about our new SMFA Essentials program? Great! We've got some answers for ya, right here. 🙂
Okay, so this is for folks who are looking for something more in-depth than my free weekly columns or something more specifically focused than my book, but without the long-term focus of our curriculum programs in LA and online.
Some specific questions we've received since announcing this program are here. 🙂
Q: I'm not in LA. Will the SMFA Essentials be good for me?
A: Well, if you're a fan of the Self-Management for Actors principles, you already have an idea of how "good for you" this sort of program can be. Each month, we'll focus on a different fundamental, like Resumé Feng Shui, Self-Taped Auditions, Targeting Agents, Your Web Presence, or Pitch Clinic. There will be an MP3, a PDF, and a follow-up MP3 fielding *your* questions about that month's topic, provided throughout each month!
Q: I'm excited! Do I have to wait 'til May 1st to enroll?
A: Heck no! Go right ahead and enroll now, if you want to be all set to receive the first month's SMFA Essentials content as it rolls out. Of course, if you wait to enroll 'til May 1st, you'll have a small window to register before we close up for the month, and we'll get you caught up on the May 1st content, but it won't happen instantly, as we'll need to be sure your service contract is in place, per AB 1319.
Q: Huh? AB 1319? Is that the big, scary page, here?
A: Yup. That'd be it. Because of the interactivity of that Q&A MP3, the SMFA Essentials monthly focus program falls under the category of "Talent Counseling Services" per AB 1319, and that means we have to do a li'l paperwork with you, in order to work together. It's not scary. It's to be sure we agree about exactly what we're coming together to do!
Q: But so-and-so doesn't make me sign a contract to get career coaching. Why do you?
A: Because the law requires it. The fact that others are not in full compliance with AB 1319 doesn't change the fact that WE are. The law says a contract is required, and we're happy to provide it to actors who wish to work with us. We're also happy to answer any specific questions you may have about AB 1319 and our role as a "Talent Counseling Service" operating in the State of California.
Q: How do I know I want to enroll for this monthly course when I don't yet know what the following month's topic will be?
A: Great question! And that's why we include instructions on how to cancel the auto-renewal of your SMFA Essentials membership, right here! We will always reveal the next month's topic well in advance, so you'll have time to opt out if it's not your cup of tea, sign up for the first time if it's totally something you're excited about, or come back around to renew if you took the previous month off! 😀 Super easy.
Q: I missed a great topic I really wish I could have experienced. How do I catch up?
A: Great news! Two months after each topic is covered for our subscribers, we package a portion of the module into on-demand offerings at our store. No, you don't get to do the interactive Q&A (that's the major advantage to the monthly subscription and it's why AB 1319 is in effect; you're getting group coaching), but you still get the lesson and that's a great deal too!
Phew! Got all that? Cool. Please, if you have any other questions about this program or any of our other offerings, let us hear from you! We're excited to help you navigate your next tier-jump!
Much ninja love,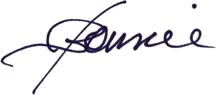 ---
Bonnie Gillespie is living her dreams by helping others figure out how to live theirs. Wanna work with Bon? Start here. Thanks!
(Visited 109 times, 1 visits today)