I'm a fan of The Voice on NBC. I was hooked within 13 minutes, if I am correctly recalling my very first tweet about the show, a year ago. I have something like a half-dozen of my favorite eps saved on the TiVo, and when I need a boost of, "YEAH!" sometimes that's my go-to. I just really love this show.
So does my friend Helenna. Check out her great blog post, "Ten Things I've Learned from The Voice," here. For a LOT of the same reasons she loves the show, I love the show. It's positive, as reality TV goes (especially as competition shows of its ilk go). It's filled with mentorship and encouragement. It's GOOD.
I was out last night, but when I came home, there was no escaping a social networking feed-frenzy on the abrupt dismissal of "the guy who was picked to win," Jesse Campbell, from the show.
After a long day of meetings, a lunch, a Skype coaching session, and one huge launch behind me, I settled in to view the show, and then fired up the email account to answer the only tweet that really stirred me, specifically because I know how much my Helenna loves this show… and it seemed her heart was hurting for Jesse. Here's the tweet.
Here's my email to Helenna, and, well, this became a blog post. 😉 Enjoy!
First, happy United-States-of-Americanhood to BDawg. I'm so happy for y'all!
Second, finally had a minute to watch The Voice, and of course, already saw through Twitter and Facebook what got everyone all upset. As always, I tried to watch the show with an open mind, and go on the journey, even though I knew the outcome, so I could try and SEE how it all unfolded, and why it stirred so many people so completely.
Third, keep in mind that I worked in reality TV for just under a year. I know these contracts the contestants have to sign. I know the producer angle on these things. I know risk management and what actually gets contestants leaving before it makes sense (to the viewer) that they would leave. So, what I'm going to offer you is NOT an opinion as a viewer and fan of The Voice, but instead is a pretty well-informed guess at what actually went on.
Several things.
1. Christina got her ass in the conversation again, and not for her crazy outfits or hats or boobs or fights with Adam. EVERYONE is talking about what a scandal this dismissal was, and how cruelly it was delivered.
2. The Voice will have HUGE ratings tonight, as everyone tunes in to see what is SAID about this incredibly "unfair" and "cruel" booting of the person who was said to be "the one to beat." The other judges will talk about how THEY would have never booted him. They'll talk about how they ALL wanted him on their teams. Twitter and Facebook will blow up AGAIN.
3. Jesse was going to win. No question. And back-to-back "smooth, bald, black crooner-slash-loving-dad" winners yields ratings bankruptcy in the red states, sadly. Sure, he could get votes from fans, but viewers who watch for the novelty factor would tune out for a third season, or recruiters would be told not to bring on any more amazing singers who fall into any of those categories, and the accusations of preferential casting would start flying, and that gets into the territory of equal opportunity employment laws, and no one wants that to happen.
4. Unless there is some sort of clause in his C/NDA with the network to the contrary, he will have a record deal before the season ends, possibly this week. BECAUSE of the outcry about his unfair, premature dismissal, his iTunes single will be downloaded more than anyone else's, in a show of fan solidarity for the ONE person they didn't even get a chance to save, due to this ridiculous new twist that flies in the face of the whole structure of the show, previously unannounced. His record deal will be great. He will make a lot of money. 🙂 And the show will get more viewers, due to this controversy.
5. Keep in mind that last time there were viewer votes, the SHOW producers could see how broad a gap there is between #1 and #2. They KNOW that Jesse was going to run away with the show (see #3), not only because he's the most talented singer, but because he had the fans. A more interesting show is one where there's a horserace. They could already see that this was a runaway train for Jesse, and that doesn't spell viewership. That doesn't motivate people to VOTE. That doesn't drive people to TALK on social networking sites.
Christina kicking off Jesse DOES all of those things. 🙂 Reality Show Producing 101: Increase the drama; protect the franchise; build the ratings. (Make sure it's a non-elimination leg on The Amazing Race when our favorite couple is last to arrive. Make sure it's a double-elimination round on America's Next Top Model when both the gals in the bottom two have no shot, add no drama, and one has such a bad attitude that Tyra can teach a valuable lesson by sending her packing too.) Every reality show contract includes a deception clause. It's in the fine print.
And that Jesse exited with grace and charm and a humble thank you? That pretty much guarantees he'll be up for a Grammy probably right around the time Christina gets her next one. 🙂 Plus, she gets producer money. 🙂 And he will be forever grateful.
NONE of what I saw surprises me.
Besides, Helenna, if he had WON The Voice? What would he get? A producer-friendly, network-friendly, brand-friendly right-of-first-refusal deal with THEIR parent-company-owened label; a group tour with the rest of the top contestants; and hopefully some fans who would remember him well when the contract was over and the network was finished making money off him, so he could try to leverage the win… a year later?
It's no different than Willam Belli being ejected from RuPaul's Drag Race over some un-named rule infraction (of course, there will be a reveal on the season finale or at the reunion, but you notice his single dropped on the day his removal from the show aired, right?). People who have REAL deals with REAL money behind them, and who can have HUGE careers that can start happening RIGHT NOW? They get ousted in some obscure way that wasn't in the rulebook the season before.
Reality Show Producing 101, I tell ya.
Of course, this is all just what I'm betting, but I'm feeling pretty confident about the odds on my bet. 😉 Jesse actually has a chance at being famous, not just a winner of a reality show. Christina gave him a gift. You watch.
— End of email to Helenna. —
What do y'all think? Of course, we'll know soon enough… another episode is just moments away!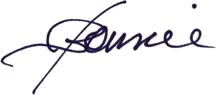 ---
Bonnie Gillespie is living her dreams by helping others figure out how to live theirs. Wanna work with Bon? Start here. Thanks!
(Visited 2,094 times, 1 visits today)