It's almost time.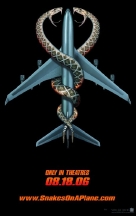 Snakes on a Plane opens in Santa Monica in just 67 hours. I'm so excited.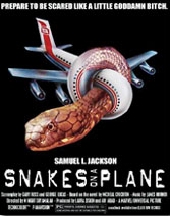 And why is that? I mean, clearly, this movie is going to SUCK.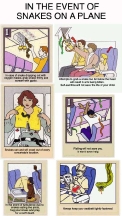 (I mean, how could it not?)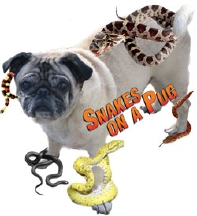 But you have to go, right?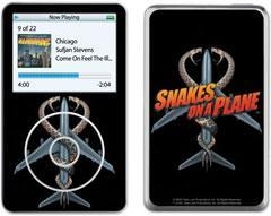 It's a flippin' MOMENT in history we're witnessing.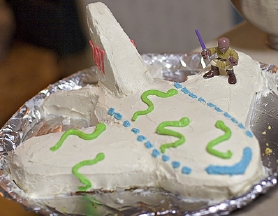 And EVERYONE will talk about where they were the first time they saw the film that WILL BE the next Rocky Horror Picture Show.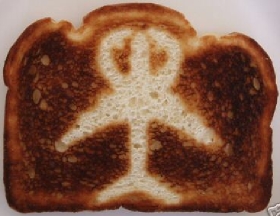 (Hell, there's already toast.)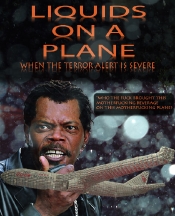 They've even been doing a terrorism cross-promotion thingy on CNN, Fox News, and MSNBC since last week!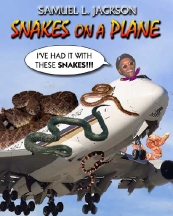 The fans have already created a sequel.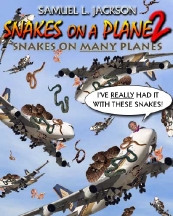 (Or two.)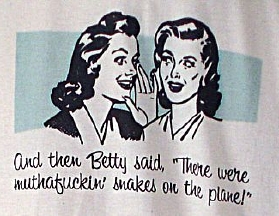 EVERYONE will be talking about this amazing film. Including me.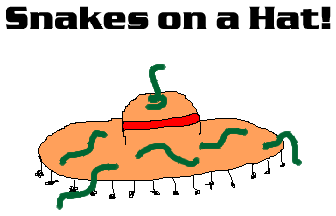 The lovelies Susan and Rose will be joining us on the Promenade for the 10pm screening Thursday. (Feel free to join us if there are still tix, which as of this posting there are.)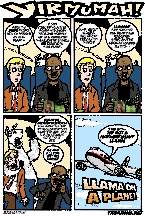 We shall start out at Barney's Beanery or some other alcohol-serving establishment within staggering walking distance of the theater.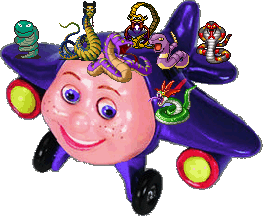 I couldn't be more excited if I were Samuel L. Jackson himself*.
*Serious epiphany post to come about how much like SLJ I am and how Babes McPhee made me realize that on Saturday.
Assorted sources for the above-displayed brilliant artwork (in no proper order): here, here, here, here, here, here, here, here, here, here, and especially here.
(Visited 123 times, 1 visits today)