Would you like to see some of my casting handiwork?
Why, thank you! I'd love to show you some.
Bite Me premieres on Machinima in two weeks! Thanks for the support, y'all. It was so much fun casting this brilliant webseries. Fantastic cast and crew! And, in case you hadn't heard, Jarrett Lee Conaway is a genius. I'm so honored to have been a part of his rockstar team!
'til the IMDb page for the series is up, you can learn more about the badass cast at the Cricket Feet Casting website.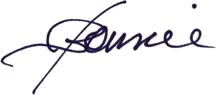 ---
Bonnie Gillespie is living her dreams by helping others figure out how to live theirs. Wanna work with Bon? Start here. Thanks!
(Visited 68 times, 1 visits today)