Decided to give myself the Q&A of Inside the Actors Studio after watching a particularly good ep on Bravo.
Now it's time for the Proust Questionnaire.
What is your favorite word?
Bliss.
What is your least favorite word?
Hate.
What turns you on?
Happiness.
What turns you off?
Negativity of any kind. :\
What sound or noise do you love?
Laughter.
What sound or noise do you hate?
Sadly, it's the cackle of my screeching howler monkey overtan neighborlady, which I shouldn't hate. I should be happy to hear her in her bliss (see above). Instead, it's become nails on a proverbial blackboard for me… luckily she sleeps more these days. 😉
What is your favorite curse word?
Cocksuckin'motherfucker. 😉 I mean, c'mon. The K is always a funny sound! 🙂 There's a lot of 'em in that one!
What profession other than your own would you like to attempt?
Singing. Yup. Every time I do karaoke, someone approaches me and says, "Um, you should DO this." Yeah. I know. It's my "if I hadn't chosen acting, career coaching, writing, casting, producing" career… and that's why I'm glad karaoke exists, because if I had CHOSEN singing and then didn't succeed, it's not like I could do a karaoke-style version of these things I actually do now, right? 🙂
What profession would you not like to do?
I'm pretty adventurous, so I can actually imagine a lot of things I'd like to do, if the conditions all lined up. 😉 But let's say I'm gonna suck at it and it's gonna be hard and it's just UGH in all senses. Let's say I wouldn't like to dig ditches or cook or build things physically or witness surgery ever (because I'm just not good at any of that), but honestly, to be a reality show producer would be hell, to me. I've worked very close by those folks, and while I respect what they do, it's too much sausage I've seen made, at this point, and to get paid that well to create that kind of "entertainment"? Well… no. No thank you. I'll earn my money right (well… name your figure). 😉
If heaven exists, what would you like to hear God say when you arrive at the pearly gates?
Welcome back. Ready to go again?
😀
This was fun. What are your answers, fine folks? Hee!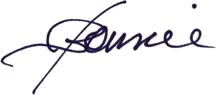 ---
Bonnie Gillespie is living her dreams by helping others figure out how to live theirs. Wanna work with Bon? Start here. Thanks!
(Visited 119 times, 1 visits today)