Hey, so here starts the five-week series on Critiques! No, I'm not looking for anything else (well, except for cover letters; I am low on those, comparatively), because you fine folks have inundated me with all the goodies I need, otherwise. Thank you!
This week's critiques are all about headshots. First, let me say that I am thrilled with the overall quality of headshots that came my way, for this series. Wow! You guys are really getting some good shots! Certainly, there were those I didn't love, and I've covered those, but for the most part, the headshots I got to look at this past week are pretty awesome. Yay!
So, since this is a visual experience, where's the visual? Right here. Enjoy! And thank you, everyone, for submitting your lovely mugs to this process. Very much appreciated! Wish I could've used you all! Check back over the next four weeks for the rest of the series on critiques!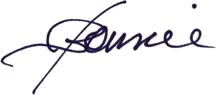 ---
Bonnie Gillespie is living her dreams by helping others figure out how to live theirs. Wanna work with Bon? Start here. Thanks!
---
Originally published by Actors Access at http://more.showfax.com/columns/avoice/archives/001152.html. Please support the many wonderful resources provided by the Breakdown Services family. This posting is the author's personal archive.
(Visited 264 times, 1 visits today)