Hello beautiful people!
Today's BonBlast is gonna be brief.
(If you're desperately craving more words from me, last week's book-length post is here for you.)
(Oh, and on that, THANK YOU for all the spectacular feedback. I adore hearing from y'all even if I don't have a chance to reply to everyone. Truly, your shares, your thoughts, your feelings, your connection is so gratefully and fully received.)
Okay.
So, before we're ready to hit any next tier, we're in a period of getting ready to be ready to be ready, as the Abraham-Hicks construct goes.
What this means is, we know we're SOMEDAY going to be booking that bigger role, doing that scene with the top-of-her-game award-winning actor, getting invited to those red carpet events, having all those experiences we envisioned for our true north… but today, here and now, we may feel nowhere close to those benchmark moments.
Or let's take it to non-showbiz life. Right now, I'm staring down the business end of a panic attack over the whole "go back to the yoga studio" thing going on. I got a list of all the precautions they're taking to make us feel safe coming back into the studio for group classes… but wearing a mask during the yoga practice is optional.
Um…
Yeah. I'm gonna keep cat-cow-ing on my own dang area rug here at home, thankyouverymuch.
BUT.
Eventually, I'm gonna feel ready to go to group classes again. Eventually, maybe even I'll put my butt in the seat to be an audience member for a play.
Until then, I'm getting ready to be ready to be ready. Because being FULL-ON READY is too far a stretch right this second. And that may be the case for you when it comes to everything from getting back to in-person acting classes to sitting in crowded waiting rooms for auditions. Or… heading to the next tier and holding your own once you're actually toe-to-toe with that dream-come-true fellow thespian. Being secure in your enoughness. Having ZERO stress about who you've become.
That version of all of us… it's out there.
So the work right now is fortifying our readiness as much as feels safe. Incremental work. Calculated risks. Working at our own pace even if we're seeing others feeling more brazen… or more scared. No *one* state of being with any of this is "correct." Actually, all of it is.
If you're itching to be sure all of YOUR tools are at their best, my free 11-day email training is available for you here. Have the confidence of knowing your headshot is a slam-dunk for your most castable type, get your resume reset for clarity and purpose, present your footage brilliantly, and of course you know I'm gonna help you with your mindset… always.
The year is halfway over, y'all. There's still a LOT to do. Stay healthy. Stay focused. Stay on your own damn side (there's no benefit to pushing against yourself, ever). And as always, stay ninja!
All my love,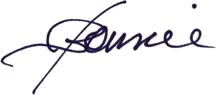 ---
Enoughness is an inside job… and sometimes you need a guide to find your way there. Let Bonnie Gillespie get you started.
(Visited 205 times, 1 visits today)