One of my favorite things about working with you beautiful creatives is my ability to get something that looks or feels impossible come into sharper focus. To clarify the next steps you need to take in order to get going with the work.
There's a significant amount of overwhelm in a creative career — and this is true at *every* stage. Whether you're a pre-union member living in a minor market (or even a non-market) looking for any chance to get started… or you're one of my top-tier clients prepping for the next nomination during award season… there's just something very real about getting the perspective of someone who can see things differently.
Here's how that shakes out — from a metaphorical framework.
You're faced with a 1000-piece puzzle. But wait… you somehow got this 1000-piece puzzle with no box.
That's right. It's 1000 pieces that you BELIEVE go together… but there's no map. No guiding image. No point of reference for how to even cluster these pieces so you can start in on building the masterpiece.
And the more you try to get going with assembly, the surer you become that there are pieces MISSING… that there are pieces to OTHER puzzles mixed in with this one… and after a while, you just decide there's no way to even get going with this, much less master it.
Ah… THIS is the exact moment at which I *love* connecting with you, because I can do something you didn't even consider as you looked at those 1000 pieces, wondering how on earth you were going to get this whole thing put together.
I find edges.
That's all we need to get started. Edges. Flat sides. Corners. The FRAME for this dang thing.
And the process of identifying, "Our work right now is to find edges and put them all in a pile away from the rest of the pieces," is somehow everything we need to get going.
Good news, m'dear. I may not know what your exact puzzle is today, but I have some edge-sorting work you can do in our 11-day free training series. If you've already tackled that, I have my 2-hour free training on setting up your non-actor business so you can get $$$ money $$$ flowing in NOW.
And if that weren't enough, there's my free SMFA Tune-Up call on Saturday the 11th (mah birfday!!), when you can hop on the call live, ask me a question, and have me help you find a precious corner or two so you can get going in the right direction.
I'm excited to share this time with you! There will be a few emails this week making sure you're all signed up, but you can do that bit of business right now over here if you'd like. And hey, feel free to forward this email to a friend who needs to check out this free goodness! I always love a big party (ESPECIALLY as I turn freakin' 50, y'all!!). Woo HOO!
Just a few hours ago, I attended a jam-packed session with some industry leaders hosted by the Television Academy, in which we were educated about what safety on sets needs to look like — and of course, this is all changing DAILY. I know there are a lot of questions we *won't* have the answers to, definitively, on Saturday or anytime soon, but I sure as heck can get in there and help you find some edges so we can get building rather than sitting in a state of overwhelm.
"See" y'all soon!
Oh! Before I go… YES, I will be publishing the entry for 49 in my Sum of All Years project on Saturday before our call. 🙂 This is a ritual in which I tell the story of the year I just completed using only the number of words that match my age. Take a moment and visit entries 1 through 48 if you'd like… and I encourage you to take on a similar writing challenge. I *love* the act of summarizing my year so succinctly. Let me know if you end up trying this. And check back on Saturday for 49, of course. Woof! It's a doozy.
All right, I'm out. XO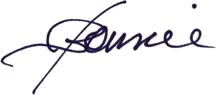 ---
Enoughness is an inside job… and sometimes you need a guide to find your way there. Let Bonnie Gillespie get you started.
(Visited 105 times, 1 visits today)