Hello beautiful people! Time for more Chart Harmony. 🙂
Today we're gonna drill down on some really smart ways to spend the energy of the void moon — something that happens many times throughout the year. When it's going on for more than, say, 10 or 12 hours, there's enough of a potential impact on how our day goes that I really like not just being aware it's happening, but outright planning for the dang thing.
An hours-long void moon is like a mini-Mercury retrograde, let's say.
Head to the dojo and print out your Aligned Hustle Calendar (if a friend needs to buy one to do this along with you, send 'em here) and look for the VM notation to indicate the void moon. This is the time in each sign when the moon has finished all its business interacting with other planets and is "void of course" 'til it enters the next sign.
Click to get your own.
In general, void moons are a good time for quiet, head-down, solo work. You're not going to have a lot activity showing up unexpected. Take advantage of the space in your life. However (You knew a BUT was coming, didn't you?), there are certain activities you want to AVOID during a void moon… depending on what sign the moon is about to head INTO next.
Ready? Here we go! The following info is true for ALL OF US, as we're tracking the mood the moon sets for the world… no matter what sign your moon may be in!
When the void moon is heading INTO Aries, AVOID starting new things. I know, I know. The Aries energy *loves* to start new things, but don't charge into that energy early under a void moon. Your gut instinct may be hinky. Of course, once the void moon concludes and we're properly into an Aries moon, you're all set with getting going on exciting new projects!
When the void moon is heading INTO Taurus, AVOID dealing with money, hosting a dinner party, or updating your look. Your perspective of what makes things so special and timeless will be askew. Once the void moon is over, then you're good to go with investments, cooking, or styling your home or yourself to the top!
When the void moon is heading INTO Gemini, AVOID presenting your ideas to others, networking with next-tier targets, and even writing something important for public consumption. Instead, journal — and do it in a notebook. Because even tech won't be your friend during the void moon. I know that Gemini energy is begging to be expressed. Hold tight. You'll get that chatty magic back after the void moon.
When the void moon is heading INTO Cancer, AVOID settling emotional situations with loved ones. It's not the time to invest in family matters, bear your soul, redecorate your home, or even have people over. Instead, use the void moon to take a big self-care session (preferably involving a soak and steam at the spa).
When the void moon is heading INTO Leo, AVOID performing. I know. You're a creative. You perform. But until the moon goes properly into Leo, anything that involves the ego, being praised for your gifts, or showing off in any way is going to attract the exact wrong kind of spotlight. All flaws exposed. Take a nap, work out, do some gardening instead.
When the void moon is heading INTO Virgo, AVOID healing. Again, I know. You're a healer at your core. So, the more selfless you are with your gifts and acts of service during this void moon, the more misinterpreted your powers will be. In fact, maybe don't even go to the doctor yourself at this time. Turn the organizational gifts of the Virgo moon to quietly organizing your feelings.
When the void moon is heading INTO Libra, AVOID mediating, debating, negotiating, and anything legal! While these are great things to do once the void moon is over and we're into the Libra moon, 'til then leave your relationships right where they are and maybe don't even network with others. Instead, create a vision board for your partnership goals!
When the void moon is heading INTO Scorpio, AVOID doing your taxes, bookkeeping, accounting of any kind. It's not gonna make sense (more than usual) and even research could go wonky during this void moon. The depths of truth Scorpio moons are good at exposing will be confusing during the void moon. Push away the books and do something sexy instead.
When the void moon is heading INTO Sagittarius, AVOID traveling, booking travel, or planning travel. Especially if you were thinking of signing up for that cool spiritual retreat? No. Not yet. Wait 'til the void moon releases us fully into Sag, then you can not only do all of these things but also connect more deeply and completely with people totally unlike those in your usual community!
When the void moon is heading INTO Capricorn, AVOID hiring, firing, training, or even meeting with the team you've assembled to help you run your business. Don't meet with your Hell-yes rep under this void moon either. Use this time to close off details on anything business related that are technically done… all but the last step. Do that last step. Alone.
When the void moon is heading INTO Aquarius, AVOID spiritually enriching activities, group functions, and brainstorming of any kind. Yes, these are all great things to do when the moon is fully in Aquarius and no longer void of course, but 'til then, take to your journal, visit a cat café, go for a walk, or… you guessed it… nap!
When the void moon is heading INTO Pisces, AVOID giving advice. I know. You feel more in tune with your gut than ever when the moon goes into Pisces. But while it's void of course, your intuition will be "off" somehow and all those cool ideas and dreams you want to share won't make sense to anyone — and you'll doubt yourself! Don't do that. Just wait a few hours for the better window to roll out the brilliance you've dreamed up. 😉
So… with that, I ask you if you've made some notes on your Aligned Hustle Calendar and how you'll make the most of all the time we have spread out ahead of us.
Again, a void moon can be in play for a few minutes or a few hours. I designate those occurrences of more than 9-10 hours because that's enough time to really impact my day sometimes. Just like everything else astrological, there's nothing BAD about any of it… just something to get the most out of, for what it's GREAT at creating in our lives (space).
Personally, I love the slowness of the void moons (which is why I map 'em out on my calendar and then share that brilliance with you). I look for ways to invest in slowness while gearing UP for the magic the next sign of the moon will provide when the moon is no longer void of course. How do YOU make void moons work for you? Or how WILL you, now that you have this helpful guide?
Share below in the comments or over at our Chart Harmony Discord server. 🙂
I so love this time we share — void moon or not! 😉 Stay brilliant, rockstars!
All my love,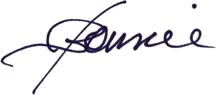 ---
Enoughness is an inside job… and sometimes you need a guide to find your way there. Let Bonnie Gillespie get you started.
(Visited 11,569 times, 2 visits today)