Recently — in the name of creating better energetic boundaries in my life — I invested in some goodies to have around my office and the other rooms in my home.
flowers
oils
leaves to burn
a talisman
sprays
candles
a frame for a favorite photo of my mother
a proper dish for my crystals
an incense burner
a dark red silk cloth
chimes
I'm basically building an altar for the purpose of reminding me to get intentional as I engage in SO MUCH WORK involving other people, big emotions, hopes and dreams, brand excavation, deep trauma unlocking, day-to-day block-busting, and just holding space for tens of thousands of people sometimes.
I didn't realize the lack of energetic boundaries was becoming problematic until I just gave in and started trying some tiny little things — because SOMETHING had to work. I was getting desperate. I noticed I was feeling depressed, down, low, funky-due-to-none-of-my-own-funk, small, lonely, shook just by being lately. Lots of energetic hitchhikers I wasn't shaking off.
As I swirled from one meeting to the next, from livestream to group mastermind, from one Self-Management for Actors coaching client to an astrological consult, it was always just shift-shift-shift gears. Click-click-click on through to the next thing. NO BUFFER TIME and definitely no RESET TO ME TIME.
Then I thought about Abraham-Hicks and the concept called "segment intending." Basically, any moment can begin a new segment.
(I texted my fellow June Enoughness Commitment participants about this the other day and got LOTS of great feedback about it, so that's why I'm sharing it more broadly and more in-depth-ly now.)
At any moment, we can decide it's a new day. We don't HAVE TO wait 'til the calendar that we've societally agreed to use clicks over to midnight, kicking off a new day. We don't HAVE TO even wait 'til the top of an hour to call it a new hour. (Using planetary hours — and planetary days of the week — to schedule my life has helped me get VERY clear in the value of using something other than a clock-clock. And if you're woo-averse, try leaning into my "every bite's a choice" concept, here. It's the same point, delivered without the astrological overtones.)
Just before this, the hubs and I did a money ritual (at a planetarily-aligned hour, of course) with some cool prosperity oil and giggles of glee. Then I rang the chimes for Mercury hour to come do some writing — while the energy for communication flows with ease.
That ringing of the chimes is so effective as a means of creating a container for the intentional energy of each activity. It's simply letting my brain know, "We're done with this part. Take a breath. Reset. It's on to the next thing."
Heck, this is no different than dropping in before your audition. The act of having a clear moment before (one that ISN'T your actor-stress from scurrying around to set up your lights and check your sound and beg your neighbor to stop making noise so you can knock out this last-minute audition you just received) is ESSENTIAL to how your audition is received, right? And that beat you give yourself at the end of the piece… it lets us ALL feel the full impact of your choices and then disconnect from the energy of the scene and connect to YOU as the artist who created that experience we just shared.
You're not showing up for the audition all, "I hope I get it! Please let me get it! This would mean so much to me!" even if those are thoughts and feelings you had before you started the audition. You know how to separate your busy, practical brain from the CHANNEL that you are for the muse and your God-given talent to flow through and create reality from thin air.
Why not mark those shifts? Segment-intend. With purpose.
If you're an empath, these rituals could quite certainly save your sanity. We're sensitive critters, y'all. It's time to get more intentional with the space we put around the energetic work that we do EVERY day.
What are your best tips for shifting energy and putting containers around your connections with others? Comments are open just below!
I'm off to ring the chimes and start my next segment. I intend it to be filled with comfort and self-care. (Moon hour.)
Much love,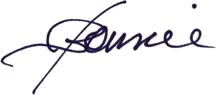 ---
Bonnie Gillespie is living her dreams by helping others figure out how to live theirs. Wanna work with Bon? Start here. Thanks!
(Visited 701 times, 1 visits today)