So.
It's no secret I spent all of 2018 on a deep mind-body healing journey that included a hospital stay, multiple trips to the ER, meeting with specialists all over the world, having every test run, and determining that what was "wrong" with my hip and lower back that kept me on bedrest for months was… and is… the place in my brain that broke when I experienced trauma in my early life.
When we don't deal with the pain we experience emotionally, eventually the human brain will — while trying to move danger signals TO the point of verbalization — reroute those messages into what is interpreted as physical pain… even when nothing is physically wrong.
It's no surprise that this "bitch, sit down" moment in my mind-body connection came just over a year after I got sober. Because I was no longer providing my brain with the opportunity to NOT FEEL all the things, this whole operation started *feeling* things I had walled off since childhood.
And until I dealt with this stuff, I was going to remain on bedrest. Because my brain remained certain there was a threat to ward against.
I share this context because I had a rude awakening in December of 2018. It was at that point that we reached the year mark of my mind-body healing journey. This is when the pain I was experiencing went from being "this shitty thing I'm having to deal with" to becoming a part of who I am.
Something really major happens in the human brain when a pain we're experiencing goes from ACUTE to CHRONIC: A whole new level of brain chemistry starts activating.
When something is acute, the brain is aware it's a temporary condition. Chemicals flood in to handle the emergency, to help us endure the threat, to keep us in peak performance for WEATHERING the stress of it all. More importantly, there are protections in place to keep the acute situation from building neuralpathways that change who we are. Our brilliant brains are protecting us from becoming victims of that emergency state; they're wired to help us be survivors.
When a condition becomes chronic, however, the brain MOVES the experience over to a whole other management center, where a different set of brain chemicals flood in. Hormones that depress the system — since we're now in this "this is the way it IS now" state — take over. Since we're not meant to weather extreme stress for extended periods of time, there are systems in the brain to *normalize* the chronic condition. Who we are changes.
Anyone who has ever experienced profound loss (a parent dies, a child dies, a spouse dies) knows the shift that happens at the first anniversary of the loss. There's a new normal. It's depressing. It's also potentially freeing, if we've been stuck in a state of mourning. But if we've not been properly mourning all throughout that year… well… that one-year mark is a new level of depth to the depression.
And while we have data about how people who've experienced such things cope when they COME BACK to the rest of the population (who have not experienced those same stresses), we have ZERO data on what happens when there is a *universal* stress that we ALL weather… with no "home" to come back to. There's no population that hasn't been living in quarantinetimes this past year.
So in addition to the fact that in the coming weeks we are *all* going to feel the shift into a more depressive place in the brain, we're in uncharted waters when it comes to how we COPE when there's no population to embrace us and help us "get back to normal" after having weathered all of this.
We're going to get to learn together how we handle this next part.
Thinking back to other times you've weathered an acute condition shifting over to chronic (see last week's BonBlast and livestream replay for the big 5 most of us can expect to experience in our lives), what's the kindest thing you can do for yourself RIGHT NOW in prep for what's to come?
Share in the comments just below. I'd love to feature some of the best, most self-loving, nurturing, enoughness-filled suggestions in a future BonBlast, as we're ALL gonna need to lean on each other for a while here.
Thank you in advance for sharing your toys, for strengthening this amazing community of ours, and for giving yourself SPACE to feel this transition — and not judge yourself harshly for it. It's NOT you. It's all of us. And we all cope in different ways.
Everything we're feeling is correct.
I love you,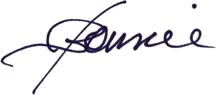 ---
Enoughness is an inside job… and sometimes you need a guide to find your way there. Let Bonnie Gillespie get you started.
(Visited 2,309 times, 1 visits today)