In March of 2020, I found this "Everything Will Be Okay" printable out there on the internet, printed it (on the back of a page from a screenplay; we're all about reusing the paper we consume in our lives before recycling it), and taped to our street-facing window.
A message of hope and connection during a time we were never leaving the house, but those who DID pass by were essential workers, probably needing a little reminder that things wouldn't always be as scary as they seemed right then, with all the unknowns.
See, the human brain hates unknowns. It sees the known (even when the known is pretty shitty) as safe and the unknown as a threat.
And for the majority of 2020, we've all been in a state of fight-flight-freeze-faint. And it's exhausting. It's taxing. It has the nervous system on high alert. It prevents deep sleep. It causes us to retain weight, be dehydrated, lose our words when we know what we want to say. It lowers our immunity. It puts us in survival mode that we're only meant to enter (from a brain chemistry perspective) for SHORT bursts of time, followed by deep recovery.
I realized this weekend I haven't had deep recovery in 4 years.
Because something happened when the election results were called.
My shoulders stopped being earrings. My muscles relaxed. My nervous system felt the unfamiliar sensation of this bass line of CALM. Sure, knowing there's a shit-ton of work to do; but of knowing we can do it from a place of calm, not of "Am I being attacked?"
And let me be clear that EVEN SUPPORTERS OF THE SOON-TO-BE-FORMER PRESIDENT OF THE UNITED STATES OF AMERICA have been in fight-flight-freeze-faint mode for 4 years. They've just most often chosen FIGHT… while most creatives I work with have chosen whatever you'd label "How the hell do I keep showing up to do work that requires my emotions be accessible when all I want to do is scream out in empathy for everyone who is in so much pain right now and I feel so powerless and what is the point anyway."
It's been a lot.
And I'm not saying it's over, we're in the clear, there's not TONS of work to do!
We still live in a country deeply divided and in pain. And our country isn't the only one.
What I'm saying is that we may, soon, begin to move forward WITH the work we all have to do from a more stable foundation. Our nervous system may begin to trust that we're not about to die, always.
The biggest favor we can do ourselves right now is to normalize calm. End our addiction to news updates and social media rage-follows. Make the convos we have focused around what our healing work looks like. GET SLEEP. Restore our setpoint of "everything will be okay".
(BTW — Never in the history of time have I ever gone on to someone else's social media and tried to convince them they're wrong for their POV. I am shocked at the need some people have to come at me in reply to an email or in my social media spaces, not to try and convince me I'm wrong, but to ATTACK ME for my point of view. That's some bullying that has been made to seem OKAY due to the soon-to-be-former-president-of-the-United-States-of-America's setpoint. And it is NOT okay. No matter how much of it we've been exposed to.)
Why am I saying all of this in a post for creatives who turn to me for guidance as they live out their next-tier dreams?
Because the exhale you may be feeling is your nervous system THANKING YOU for giving it a more stable starting point from which to do the hard work ahead for us all.
And if you're not yet feeling an exhale, you will. You just first may need to undo the trauma-bonding that these past 4 years have done to activate things that actually have happened in YOUR life (because the brain *loves* linking things that could be a threat to things that HAVE been a threat in our lives).
Our work as artists, as creatives, as people who give a shit about others is ALWAYS to take the strong emotions EVERYONE feels and turn them into art. Our work is to make meaning out of things that feel meaningless to non-creatives. Our work is to show EVERYONE that they are heard and that their voices matter… because we can amplify those stories in our creations.
As artists, we're here to heal.
How are YOU going to do that work a tiny bit today? Whether it's unsubscribing from things you don't need in your inbox, setting up a self-tape corner of your home, overhauling your bio to be more purposeful, putting in a shift at your survival job with renewed energy for why you're doing that work, or simply walling off time to DEEPLY rest after a long stretch of being too anxious to exhale… what are you going to do today?
I want to know and comments are open just below. I see every last one of 'em, so do share. If there's a way I can support you in your goals, you know I will do my best!
Oh… and if you feel the need to rant at me…
…please use that energy to come together with people you're aligned with. I don't mean politically aligned; I mean ENERGETICALLY aligned.
I am here for people who know the best use of their energy is to BUILD THINGS, not tear other people down.
I'm so excited for all that we'll be able to build from a less HIGH ALERT state of mental health. Share with me what you're going to build. What needs healing and how can you be a part of that? And how can I help?
Lemmeknow in the comments below!
All my ninja love,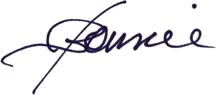 ---
Enoughness is an inside job… and sometimes you need a guide to find your way there. Let Bonnie Gillespie get you started.
(Visited 307 times, 1 visits today)