I'm just getting back to LA after a long weekend in Berkeley where the hubs and I participated in a days-long upper-limit couples camp with the good folks of The Hendricks Institute.
You may have seen me first talking about Gay Hendricks' book The Big Leap in my columns as far back as 2011 or so; I first started using Gay's books in the early '90s — The Second Centering Book was one I used in mentoring young gang members to try playwriting as an alternative form of self-expression. And I've totally already scored my copy of Gay's next book — The Joy of Genius — a follow-up to The Big Leap, due out in September.
Anyway… travel, exhausted, #mindbody work, and loads of deep-diving on so many juicy things I cannot WAIT to share with y'all from this amazing experience we've just had!
Here's today's nugget — and it's a couple o' questions for you.
Do you believe you have a gift you were put on this planet to share?
Is there some God-given talent you possess or a story you were meant to tell or a community you're here to serve?
If the answer is YES to any of this — even a teeny bit — then it's your duty to the world to treat your instrument as though it can change lives and make a difference (because it can).
That means that your every choice, your every encounter, your every bite, your every sip, your every step, your every interaction is a means of fueling the system that is on the mission to create that art, tell that story, share those gifts.
So, with that I'll ask you to ask yourself — especially when you're feeling reactive about ANYTHING (and yes, we can all agree, there's a LOT about which to feel reactive out there right now) — "What does this experience have to do with what I am HERE TO DO in this world?"
If the answer is NOTHING, disengage. Stop wasting energy on it. It's a distraction. It's Steven Pressfield resistance or Gay Hendricks upper-limit problem territory. It's noise.
If the answer is *not* NOTHING, then be sure you're making the highest-quality choices for highest-tier YOU so that you can tap into the gifts you were given to express here in your time on the planet in order to make a difference in the world.
Best you.
Next-tier you.
What does THAT version of you — sitting fully in the highest expression of those gifts you were born to share — look like?
What is her/his/their environment?
And how much of that vision exists right around you, right now?
Let's get to crafting this next-tier basecamp so we can make a fucking difference and heal the world when it needs it most.
Our art is important.
Which means WE are important.
Don't forget that.
Share with me in the comments below what it is you can do TODAY to disengage with what has nothing to do with the gifts you were born to share with the world… and how it is you can stay on track for reaching the most, doing the most, healing the most with your art.
You've GOT this!
All my love,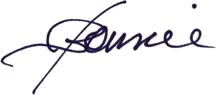 ---
Bonnie Gillespie is living her dreams by helping others figure out how to live theirs. Wanna work with Bon? Start here. Thanks!
(Visited 509 times, 1 visits today)