As those of you who joined in the fun at Clubhouse last week know, I'm again collaborating with three-time Emmy winner Bernie Su and this time we're casting via duets on TikTok.
(Man, I love working with visionaries who are not afraid to go outside "the way it's always been done" with storytelling, technology, and casting itself. LOVE.)
Backing up to our first convo about this innovative project, six weeks ago, I'm struck by language that success-focused folks like Bernie use.
(If you've been with me for any length of time, you've likely noticed I am BIG on the language we use — whether in our self-talk, or out loud to the world — as it has more power than we consider. So, I'm ALWAYS noticing patterns in what the most successful folks SAY and HOW we say it.)
In our early February prep Zoom for this new, innovative, OMG I cannot wait to be able to share about it project for TikTok, Bernie kept using a phrase that I really loved: "When we succeed with this…" and then he would describe WHAT SUCCESS FEELS LIKE.
It was amazing!
He was essentially spelling out what it is that would have our little experiment declared a success and this is part of what makes him visionary. So many of the descriptions we both ended up using — in this meeting and since then — were about feelings and vibes and less about nuts-and-bolts benchmarks and metrics, although those came into the picture too.
So, I'll ask you, WHAT DOES SUCCESS FEEL LIKE for you?
Wanna share it? Comments are open just below. Let's help energize it for you!
Important: I don't want to hear about BENCHMARKS and METRICS first. You can *get* to those in what you share with me, but only if you start by sharing what success FEELS LIKE for you.
For me? Success feels like freedom.
The metrics of that are far less important, honestly. (And they're byproducts of being in that feel-good place.)
Now you!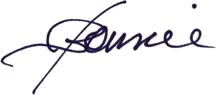 ---
Enoughness is an inside job… and sometimes you need a guide to find your way there. Let Bonnie Gillespie get you started.
(Visited 452 times, 1 visits today)