And that's a wrap on The Big Leap Couples Camp with The Hendricks Institute.
I'll be sharing the first of what will be many #SMFAninjas related lessons from this long weekend in Berkeley in Tuesday's #BonBlast (get on the list to receive my inbox love via the link over here), but without a doubt, there's a lot to decompress from and to deconstruct after so much work on #UpperLimitProblems and how our bodies can take on the stresses we THINK we're handling just fine — including the stress of love and wealth and weightloss and sobriety and all the success of your next-tier dreams. 🧘🏽‍♀️🐛💫🦋💕
That's a lot all at once and it's a challenge to our self-concept to have so much feel so right so fast. 💗🔮💫
This retreat was not small work. At its core for us though was the realization of how great we are as a force in this industry and in this lifetime together.
This is only the beginning!
Cannot wait to see where we soar next! Stay tuned.
#tms #mindbody #healing #sober #soberachievers #selfmanagementforactors #louisehay #abrahamhicks #iamenough #ibelonghere #johnsarno #drsarno #relationshipgoals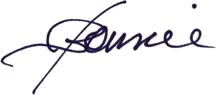 ---
Bonnie Gillespie is living her dreams by helping others figure out how to live theirs. Wanna work with Bon? Start here. Thanks!
(Visited 145 times, 1 visits today)