There are a few words I'm frankly sick of hearing lately. OPTICS is one of them.
TRIGGERED however, is not one.
Here's why: As artists, we're always triggered.
It's our freakin' job.
We are paid — and paid well at certain tiers — to access (without much lead time) deep emotions. Sometimes dark emotions. Sometimes deep, dark emotions we've SUPPRESSED in our own lives.
Because the story calls for it. Because the character we're embodying needs to live the experience, no matter how gutting it may be. Because we've decided we'll use our own instruments as tools to help the world find its healing.
And look around. Healing is important, y'all.
But let's back it up just a wee bit and touch on one of my very favorite topics: self-care.
You know I'm all about pattern-tracking, right? It's how Self-Management for Actors was born. I interviewed hundreds of casting directors and their teams and began to amass data (and data never lies) about how this business works at its core. Sure, there are outliers. There are anomalies. People *do* win the lottery! But outside of those rare lightning-strikes success stories, there are data-backed experiences that actually make tackling this business a lot less crazymaking than we may feel it has to be.
The more upper-tier creatives I work with, the more patterns I see in one specific area. Self-care is a MUST. *Especially* when stuff's going on that's taxing — that's when protecting yourself, giving yourself loads of recovery time, and really watching your self-talk is essential.
Me? I don't watch the news. I filter what I'm exposed to through some heavily curated sources (yup, that's why I follow fewer than 60 people on Twitter and under 200 on Instagram — on Facebook? "I have no friends"). I stay plugged in enough to know what's up but not so much as to spiral me out from focus on my purpose.
#CreatingTheHollywoodWeWant
We're storytellers. We're meant to do the difficult things like make freakin' meaning out of senseless goings-on. We're here specifically to help those who can't understand reality find an escape through our art. We're a voice for those who don't often (or ever) get heard. We have important work to do, y'all.
And we're no good to anyone if we let stuff that's triggering take us out of the game.
Find a way to let it stoke your creative fire.
For me? That means therapy, massages, gadget-free hours (and days), trusted people to talk it all out with, and checking in with myself about how I'm doing rather than blocking out what's coming at me.
What does it mean for you?
I'd love to know! Comments are open just below and I read every dang one of 'em.
Feeling triggered? Try not to hide from that. Feel it. Write about it. Put it up on a stage. Sing it. Make it into a story that heals others who don't have YOUR GIFT for converting painful shit into art.
You're important.
Don't forget that, okay?
Wanna be sure your tools *and* your mindset are in peak form? Let us get you in gear with some FREE training right now!
XO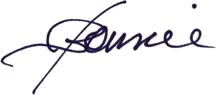 ---
Bonnie Gillespie is living her dreams by helping others figure out how to live theirs. Wanna work with Bon? Start here. Thanks!
(Visited 292 times, 1 visits today)