In general, adults have the awareness that we will have to disappoint in the micro in order to serve the macro.
Meaning.
Saying no to the inner voice demanding a cookie creates a better long-term relationship with food as fuel.
Saying no to putting up your friend whose life-of-drama has led to yet another tragic breakup… leads to a future in which you're not such a drama magnet.
Saying no to overstuffing your calendar with way too many commitments creates a more balanced you, who is fully present at the times she DOES commit.
But.
Right now? The macro is taking a backseat.
Because if I have to think about things in the macro, I will lose my shit in the micro.
Case in point: On Friday I was doing a walk — dutifully bound up in my mask even though it was 82F out and there was no one around — to warm up for a virtual meeting with my personal trainer… because me in the macro? She shows up for workouts in the micro. Macro me? She has the fitness of someone who keeps her commitments in the micro. Future me, macro me… she's post-pandemic healthy and fit and strong.
Yeah… but as I walked to warm up, I felt not only my mask grow tight but also my sportsbra and my leggings. Everything constricted. And as my sunglasses fogged up from the hotboxing going on in my mask, I knew the all-too-familiar (and quite frequent, many years ago) reality of a panic attack.
So I stopped in my tracks, whipped out my phone, texted my trainer, and said our workout was off. I also cancelled our workouts on the calendar for the next few weeks.
Not because I won't want to do those, but because right now? Right now, I cannot have the PRESSURE of what Best Me, Future Me, Macro Me would like to put on the schedule.
Right now, I have to live in the micro.
And feeling good in the micro? Sometimes that looks like icecream for breakfast. Sometimes that looks like a nap in the middle of the day. Sometimes that looks like picking off all the fingernail polish I so carefully applied the day before.
Because micro yesterday wanted to paint the nails. Micro right now wants to do something inconsequentially destructive.
Emphasis on the INCONSEQUENTIALLY destructive, y'all.
I have been living a sober life of disappointing in the micro in order to serve the macro long enough to know that I've banked a LOT of good momentum. I have to TRUST that there are future conditions in which Best Me is easier to maintain.
Of course, ideally, we want our Best Selves to be served irrespective of conditions. Best times, worst times, everything in between… the macro is in mind. We're brushing our teeth because we want to keep 'em in our heads 'til we die.
But right now? It's one long slumber party for which we forgot to pack a toothbrush.
And we've gotta trust we'll have the tools to undo any micro damage happening right now.
Here's the most important thing about overriding the Proper Adult Status of disappointing in the micro in order to serve the macro (it's proper adult status because an adult knows it's unwise to let a child stay up all night and they don't fear being the bad guy who enforces bedtime, because the adult knows tomorrow will go better when decisions are not made by the child who can't conceive of anything but NOW NOW NOW): When we have those moments of macro thinking, we are not allowed to beat ourselves up for what we're doing in the micro.
Because macro us has LOTS of judgment about micro us. And macro us is coming from the POV of the reality we're used to… not this one.
So, right now, I'm asking, "What helps in the micro?" And as long as my commitments to my sobriety, my marriage, and my values are intact, we're good to go with whatever it is that gets me through the next moment.
Macro-minded me is not invited to critique the breakfast of popcorn I just had. Macro-minded me will be invited back into the world when the world looks more like the one for which it was built.
What I can promise right now is that I'm not going to be cruel to myself for not being Best Bon every single minute of every single day. Best me is showing up pretty often, all things considered. So my work is to be grateful for those visits and aware that there's a future in which I'm less micro-focused than I am at this moment.
The only thing we owe ourselves is a safe place to be exactly who we are at any time.
There's a lot of judgment out there. Keeping ourselves out of the condemnation business is the work sometimes.
Hey, if hanging out feels good to you, I'll be hosting a livestream at 12pm PDT Wednesday the 29th on Facebook, YouTube, and Periscope c/o Twitter. I'd love to have you hop on in with us as we dive in on the resilience of creatives… and a little bit of the woo! I'll also share a bit about how I'm actively casting right now — yes, right now — and I'm not the only one.
Ah, there is much of life that is not all that different from what we're used to… and there's so so much that's way more magical and wonderful than we've ever believed possible.
The potential we're living is just so exciting! Staying focused on that really helps. 😉
Pop your thoughts in the comments just below, wouldja? I love connecting with you! Macro, micro, always. 😉
All my love,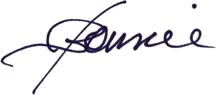 ---
Enoughness is an inside job… and sometimes you need a guide to find your way there. Let Bonnie Gillespie get you started.
[The Resilience of Creatives (I'm CASTING Right Now)]
(Visited 251 times, 1 visits today)