The other day, when the hubs and I were walking around our little beach 'hood here in Santa Monica, I said something that actually punched me in the gut as I said it.
Like, I said it — the words exited my mouth — and then my ears heard the words. And even though all of this had been in my head before I articulated it, something about HEARING myself say it made me feel like I'd been hit. Leveled. Flattened with truth.
"I feel as though there's the part of my brain that's doing its best to stay focused on the only things that I can control (my disposition, my faith, my hand-washing, my stay-at-home-ing, my staying in service to the collective). It's talking down the part of my brain that's certain EVERYTHING is wrong and getting wronger. It's calming the amygdala and soothing that lizard brain, the monkey mind, primal stuff… pretty much lying sometimes just to get my nervous system to regulate long enough for me to still be able to get out of bed and show UP in the world right now. And the thing is… that part of my brain that is absolutely positive we are UNDER ATTACK in so many ways right now… um, it's NOT wrong."
Gut punch.
I felt the emotion well up from someplace way deeper than the usual spot my emotions come from (my throat, my neck, my ears, my jaw). At that moment, from my solar plexus, my SOUL cried.
Of course, no one could see.
As I shook that off — BTW, it's really good for our brains to receive a full-body SHAKE now and then; it's exactly what animals do when they escape a threat (and we're escaping a threat many times a day at this point, as far as the primal brain is concerned) — and began to stack my rational thoughts back up so I could do the next of the endless day of Zooms, I thought about how much gratitude is required right now. (Mainly because gratitude and anxiety cannot co-exist.)
I began to thank the part of the brain that's NOT WRONG about its need to panic… thank it for all the times it's NOT spinning out.
I decided to be really, really, over-the-top grateful for the times I'm able to JUST emotionally eat my feelings. I began to get curious about how ridiculously excited we all could get about the times we're JUST incapable of getting out of bed. The times we're JUST having fights with our loved ones "for no reason." The times we feel so very very very alone and scared.
Because all of that is a sign that the part of the brain that KNOWS we are going to be okay can be in charge sometimes. It can regulate some of this load.
Look, I spent the better part of 18 months on a deep mind-body healing journey that led me to some of the strangest places I've ever been. I learned so freakin' much about neurobiology and neuroception and epigenetics and how the brain PROCESSES stress that's so big that it becomes PHYSICAL pain, undiagnosable causes for acute symptoms, addiction, spin-out, upper-limit problems… all of it.
Without geeking out on this as much as I can, here's some fun science for you: Stress actually doubles the nerve connection in our bodies. This means we PHYSICALLY feel things twice as acutely as we otherwise would. If your headaches have been bigger, if your sleeplessness has been more persistent, if you've had the return of symptoms or behaviors or dispositions you thought were long-ago healed… this is why.
For more than a month now we have not left the space of "I am prey; I am not safe" in our brain and our nervous system cannot take that CONSTANT a stream of stress without offloading symptoms elsewhere.
(The mental health implications of what is going on right now are far greater than any ding to the economy or drain on the healthcare system or anything else getting way more airtime right now.)
Please remember: We cannot be in panic, anxiety, stress, etc., and gratitude at the same time. Please try to get into a space of gratitude — about anything — as many times a day as possible.
Because the brain evolved to face a threat then shut down fully, go into recovery mode, do some serious conserving of resources… when we stay ON all the time about probabilistic dangers, our stress response never shuts off and this hypervigilance spikes our stress hormones.
Important: These are the very same chemicals as those that spike for curiosity and eagerness! And those are not sticky in the same way anxiety, pain, stress, worry, etc., can be. So when we shift our stress to curiosity, we actually use a chemical that's already dumping into our nervous system to MOVE THE BRAIN into a healthier — recoverable — state.
Here are two things I want to share before I close off for today.
1. My mind-body physician, Dr. John Stracks, did a Facebook Live with Jessica Dixon this week. It's here. It's worth your time.
2. My doctor has a resource page on his website — including a PDF called "How to Go Outside During a Pandemic" — you may wish to check out.
As Dr. Drew keeps saying, "Listen to the doctors; not the politicians."
And as your auntie Bon says, "Give yourself a LOT of grace for everything you're feeling right now. Our brains are actively being rewired due to this experience and it's the mindful, intentional work we do to stay in as healthy a space as possible that will dictate how we ACTUALLY survive when all of this is over and our new normal is ushered in."
I'm here if you need me. Comments are open just below. Let me hold space for what's happening. Hug yourself. Breathe.
All my love,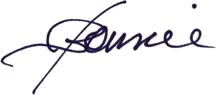 ---
Enoughness is an inside job… and sometimes you need a guide to find your way there. Let Bonnie Gillespie get you started.
(Visited 229 times, 1 visits today)