Ugh. I'm going to start by explaining why I'm being so damn vague about what's going on with me health-wise these days.
Reason number one: I can't seem to get really smart people with lots of fancy tests and tools to agree about what's happening with me (other than mind-alteringly-severe pain), so there's not a real punchline other than a buttload of pain management strategies ranging from the traditional to the experimental and from the expected to the woo-woo (which is probably also expected, where I'm concerned).
Reason number two: When I'm in a fatalistic place, talking about what's NOT working gets me really dark really fast. And I don't know about you, but I prefer to be optimistic about my future, excited about all that's still ahead of me in life, and not at all sad that I may never know a life as sublime as the one I was living just a few months ago. (You know, when I got down to near high school weight, celebrated a year of sobriety, worked out 5 to 8 times a week, rejoiced in my hot bod, shared bliss with my honey, and had more money in the bank than ever.) So specificity about "what ifs" doesn't serve me right now.
I'm having to make friends with fear.
And frankly, I hate that dude. I mean, I get his purpose — he's wired into me so that I can avoid danger and have a keen intuitive ability to stay out of trouble — but when I'm in a place of NOT KNOWING (y'know, test results aren't in yet, more tests need to be ordered, experts are conferring, and we're giving every dang thing I'm trying time to find its groove and help me out even just a wee bit), Mr. Fear gets bored so he likes to make up shit.
I'm never gonna work again.
Life as I knew it is over.
My brain can no longer function like it used to.
And so on. Fear gets creative in all the worst ways. But you probably know this because you — from time to time — have absolutely been certain that you'll never work again, that run of bookings was a fluke, you were way too smug thinking that your dream agent was actually always gonna be there for you, and so on.
We all have the same "and so on" when fear gets churned up, huh?
Because we are powerful storytellers.
We share this "talent" for creating some really fantastic stories. Even when it's not serving us to do so. It's pretty much universal.
I know this of course from having worked with clients all over the world on everything from that first hurdle of getting even copy-credit-meals work all the way up to the sticky politics of leaving one of "The Bigs" for another during a heated three-picture deal negotiation worth millions.
There's a thread running through most creatives and its name is fear.
Months ago, I described mine as a pinky-toe hangnail sized irritant, asking me now and then whether I could really feel that it's safe to be sure Whole30 would allow me to weigh so little without effort, that sobriety would provide me with more intuitive gifts than I ever thought possible when I was busy dulling my shine, that my business would hit empire status and then teach me new levels of empire status month after month. "Could it *really* be this easy to be so happy and fulfilled?"
At some point that pinky-toe hangnail sized irritant of fear became all I could see. It happened slowly over time so I couldn't perceive its growth. Blame the pain, blame the drugs, blame the lack of sleep, blame the combination of all of this plus the fact that as a creative I have a brilliantly active storytelling brain that can spin all sorts of darkness out of the tiniest what-ifs (which is why I make it a priority to keep my mindset CLEAN; I know what it's capable of, unchecked)… blame whatever you want; the fact is, shit got dark.
I'm using the past tense because one of the things that happens when you can't see past fear for so damn long is that ultimately, you'll surrender. You kind of have to. Everything else just gets far too unpleasant otherwise.
Thursday and Friday were the most painful days of my life thus far and I hope never to revisit this kind of pain again. Desperate for hope and unable to put words together to even scream my insistence that someone order another test — picture that "GIVE MY DAUGHTER THE SHOT" scene in Terms of Endearment for context — I just collapsed and said, "My ONLY job is to heal." I clocked out of EVERYthing else.
I stopped trying to make the few hours a day when the combination of drugs and pain happen to intersect in a way that I *can* coach or answer an email or make plans for a future me who isn't writhing in pain INTO productive time. I uncharacteristically STOPPED looking for windows during which I could be active in some way, be proactive, be ME.
Instead, I said, "Great. I feel like myself for five minutes? That's five minutes I'm going to listen to Abraham-Hicks and soak in the tub and try to sleep and STOP thinking about this because I'm fucking brilliant and if thinking about it were going to fix it, certainly I've put in my 10,000 hours for that and it's not working so GIVE UP GILLESPIE and just accept that you don't get to figure this out."
Woof.
It's like I unlocked some secret labyrinth with that code.
And off the chemicals in my brain and in my body went, redistributed with new purpose and new freedom to explore on their own, winding through and conquering pain in new ways. And by Saturday night, a fog had lifted.
I smiled. I felt like myself for the first time in weeks. I cried for a whole new reason: Everything is going to be okay. Even if I've done everything I will EVER do for creatives in this business, I've done enough. It's been a good run. There's nothing more to achieve. Nothing to prove. Everything from here on out is BONUS POINTS. I am — and always have been — enough.
Holy crap did I sleep Saturday night. Like, from 11:30pm to 2pm Sunday. Nope, that's not a typo.
Sleep is some healing shit, y'all.
Now, science would tell you I'm not out of the woods by any stretch but my spirit is elated to flit through these woods. There's no fear here. I am relaxed enough to be in receiving mode for healing to come. I don't get to think my way through this. My most powerful weapon in life is something I can't invite to this party. My brain has to slow down. And that's actually pretty damn awesome.
I share this with you because it underscores what I have always said in all of my work: Mindset first. Nothing else can be "right enough" for you to succeed in this career (or in life) if your mindset isn't in the right place. More on that, specifically, in a bit.
As often happens with shifts in mindset, solutions come rushing in where they were previously blocked just moments before. And in my inbox — probably sent just before I started my BIG SLEEP Saturday night — was an email from my delightful bodywork practitioner, Rachel Hardy (yes, she's also a member of our creative community and therefore also a brilliantly talented performer, but she was reaching out to me in her role as a healer at this point).
In this email, Rachel had shared a tactic that I would end up using for hours Sunday and Monday, and something I loved using so much that I shared it in our next group coaching call too — resulting in feedback from several members that it's absolutely applicable to a creative career. It's basically separating the SENSATION from the STORY.
Rachel tells me this concept comes from medical biophysicist and psychologist Dr. Peter Levine as a part of his "somatic experiencing" field of study… specifically ways in which we are capable of rewiring the nervous system.
Obviously right up my exhausted alley right now!
I'm so impressed that this helped not only ME get some sleep, some relief, some levity at long last but that it also helped with ACTING ADVICE I was able to provide on a membership call, and that means there's a ninja resource to share here!
From lovely Rachel's explanation to me:
You already know on an intellectual level that you don't have to believe the negative stories that have been running around inside your head about what's going on.
Knowing this intellectually is a start; practicing it on a visceral and physiological level is where it becomes transformative.
We know thoughts *are* things on a chemical messenger level. Those thoughts can actually get "coupled" with stressful responses of the nervous system or painful sensations in the body and create this feedback loop, where each reinforces the other (and then reinforces the pathways that are being traveled in the brain, making them stronger). Together, these two separate entities (thoughts and pain) have joined forces and become more powerful. (This actually happens on a literal, physiological level!)
But, we can also separate them. It takes practice, and a nuanced "teasing" it apart, but the two can be "uncoupled" and start to lose all that power.
After I read this — thanks to my fog-lifted brain clocking OUT from trying to figure out what was happening to me, what it all meant, what we'd have to do about it — I simply started labeling what was happening.
Lying in bed, I'd feel pain and say, "Sensation." Then I'd feel pain again and say again, "Sensation." I'd start a thought in the wrong direction and quickly label, "Story." And in that ONE word utterance, I'd feel a surge of power that didn't exist for me before. I'd just lessened my pain.
Yes, that quickly.
I've honestly spent hours just labeling. (You know someone who created Self-Management for Actors would be alllllllllll about delicious data-gathering for future analysis, right?) I'm doing it even now as I finish this blog post when the last of the day's drugs has started to wear off to the point that I'm seeing double and struggling to choose my words.
Sensation.
Sensation.
Sensation.
Ooh… story. Stop that.
Sensation.
But LESS sensation because there's no story to feed it right now. Fear can't build as big a case for my frazzled nervous system and jacked up hormones to create greater defense against. There is no threat. Just a sensation every now and then.
Peace.
Lightness.
Hopefulness that didn't exist a few days ago.
I've got this.
More advice from Rachel, should you wish to try this.
Practice experiencing them as the separate entities that they are. What's key is that it's about feeling it more than thinking it, because you are actually unwiring deep patterns as you feel into the sensations of your body and separate these two things out.
It's not only derailing the momentum of any fatalistic thinking, it can actually interrupt the pain cycle as well, so as to not be feeding the pain by amping up the stress hormones with the stressful/hopeless thoughts. So, separating the sensation from story will be helpful in both directions!
Keep remembering that the experience of what you're feeling, pain-wise, is NOT a direct correlation to what is going on. The body is interpreting the sensation and sending messages of DANGER! EXTREME THREAT! and that does not mean it's true.
We *can* teach the body physiological responses that are more conscious, skilled, and vibrationally higher as we continue to evolve its brilliance and wisdom.
Isn't she wonderful?
I know.
Something more simple than a bajilliondy things I've tried, it seems, but the SIMPLE is what I needed. And now here's how that serves YOU and your acting career. (I promised this was coming, didn't I?)
You have an audition that doesn't go so well. You decide you suck. You know your agent's gonna drop you because this is the third time you've been in that office without booking. Maybe they're right. This is all so hard.
Okay. Let's try that again, separating sensation from story.
You have an audition (SENSATION) that doesn't go so well (STORY). You decide you suck. (STORY) You know your agent's gonna drop you (STORY) because this is the third time you've been in that office without booking (SENSATION). Maybe they're right (STORY). This is all so hard (STORY).
How's that?
Better?
Let's look at the only actual sensations in this situation: You have an audition in an office where this is the third time you've been in without booking. The end. Everything else? STORY.
And that means everything else is 100% optional. How much of the sensation do you want to blow up with all those story elements right now?
SOMETIMES it's good and practical to think of the tough stuff and get to work in fixing it. But sometimes? We just need the pain to fucking stop.
Try it in the comments below. I'm seriously into this somatic experiencing so much that I'm doing it in waiting rooms (I was in three of 'em Monday, between acupuncture, therapy, and finally a visit with the doc who's going to get me some important tests at long last), while Keith is driving me around everywhere in the rental car we have to use because my sweet beloved TicTac roadster frays the nerves way too much so low to the ground and all vibratey, and while drifting off to sleep in ways that provide more relief than I've had in far too long a stretch.
I'd love to know if this plays out as effectively for you as well.
Rachel, m'love, THANK YOU. I mean, really. Just huge big thank you.
Okay, y'all.
I may feel optimistic for the first time in too many dark days and nights here recently but I'm still in significant pain and only operating on about three lucid hours per day (and not in a row) so we'll bring this post to a close and catch up in the comments below 'til next time.
Please know I am well aware your vibes, thoughts, prayers, suggestions, referrals have been with me and flowing to me and I am so grateful that you continue to see me as the healthy, vital, freakin' rockstar that I am… especially when I separate story from sensation.
All my love,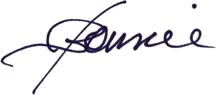 ---
Bonnie Gillespie is living her dreams by helping others figure out how to live theirs. Wanna work with Bon? Start here. Thanks!
(Visited 1,074 times, 1 visits today)