GROWTH: Remember, it's NORMAL to travel among these zones as we're building the muscles for change.
Click for Instagram.
Click for PDF.
Click for source.
This infographic is from Drew Ibrahim (adapted from the one y'all loved about COVID a few months back in my timeline).
The human mind generates 400 BILLION messages per second but we're only aware of 2000 of them. As we become more AWARE, our focus on what — of the signals we were already generating — we are aware of shifts and this is why it feels like suddenly we see something EVERYWHERE that we were blind to before.
It's called The Baader Meinhof Phenomenon. Look it up. It's science.
Don't be hard on yourself for what you didn't see yesterday. You see it today. Now do the work. 🦋
All my love,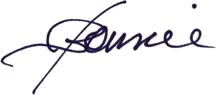 ---
Enoughness is an inside job… and sometimes you need a guide to find your way there. Let Bonnie Gillespie get you started.
(Visited 1,441 times, 1 visits today)