Hello beautiful people. Have you hugged yourself today? This is a question I ask our members every time we chat because ever since 2020 went sideways, I'm finding we're not getting nearly enough of the yummy brain chemicals that kick up when we get a hug. Yes, even from ourselves. So… take a moment and do that.
There's big work going on in the world right now. Strong emotions. Lifetimes of pain. And as creatives, we take on a whole lot more of that energy than others. Specifically, because of what we do for a living, we have a bajilliondy energetic hitchhikers at times. And with no sign that the pressure of "life in 2020" is letting up soon, part of our work is coming back to center. Grounding ourselves. Calming the nervous system. Slowing the overwhelm.
Pause here for a moment and take a deep breath. Please make your exhale twice as long as your inhale. This tells the amygdala to settle down. It signals "all is well" (and I know, for a lot of us, that's a bit of a lie we're telling ourselves… but because we were not BUILT to stay in panic mode 24/7, it's an important lie to tell a few times a day). Do another breath like this. Hug yourself again.
As a part of my mind-body healing journey in recent years, I did some heavy-duty learning about empaths and HSPs (highly sensitive persons). Without going overboard on the details here, let me state for the record that those of us who embody other humans as a part of our freakin' jobs MUST have a break from aaaaalllllll the feelings of empathy we have for others' pain.
See, empathy is super easy for creatives because we are always taking on characters we are not. We are playing roles. We are living out bits of the lives of others for the sake of the story we're telling at any given time. We've been single but playing married. We've been childless but playing a parent. We've been non-binary but playing gendered. We've been gay but playing straight. We've been poor but playing wealthy. We've been young but playing old. While we may never have played a race other than our own, we still have tools for empathy beyond those of the average guy out there in the world — and that's why we're walking around in so much freakin' pain right now — no matter how WE self-identify.
I share this to ask that you be extra gentle with yourself right now. Whether you're out demonstrating daily (please consider taking a rest day), making calls and writing letters, raising money, registering people to vote, being an amplifier for change on social media, or quietly taking it all in while still trying to figure out how to bounce back from the pandemic hitting the reset button on your livelihood a few months ago, please… know that your ability to fully embody a character when you're on a stage is exactly the skill you need to tap into right now.
More correctly, it's the way you're able to let a character GO after the run of the show that you need to lean on. Let that connection be real and intimate and deep. But let your ability to recenter yourself for your OWN life, your OWN story, and your OWN peace as you recharge and rest be just as real too.
Before I sign off, here's two things for you to check out: 1. My podcast interview with fitness guru and biz bestie Steph Gaudreau. Her show is called Listen to Your Body and in this episode, we talked about enoughness, the mind-body connection, and why your authentic self is beautiful. 2. I'll be chatting with Darren Darnborough of WeAudition on Tuesday at 10:30am PDT (translate that time to your zone) in our FREE Self-Management for Actors SMFA Ninjas Facebook group (join here). We're gonna cover whether your home self-tape setup is the future of casting and ways in which WeAudition can help SMFA members meet casting directors *and* earn money!
Y'all, I'm so excited about where we're headed in the world. No, it's not easy. No, it's not instant. But I know in the very core of my being that we're living through some change we will forever be proud to have been a part of. Please keep telling your stories *and* the stories of those whose voices otherwise may never be heard. Our work HEALS the world. Your role in that is important.
Share your thoughts and feelings with me below, wouldja? I'd love to know how you're doing. I see every comment, every tweet, every reply to the BonBlast, even when I don't have time to respond. I hear you. And my heart hugs your heart. Now… hug yourself one more time, K?
All my love,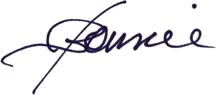 ---
Enoughness is an inside job… and sometimes you need a guide to find your way there. Let Bonnie Gillespie get you started.
(Visited 479 times, 1 visits today)