Y'all.
I do a lot of interviews. A. Lot.
I'm ridiculously enchanted by this one… a deep, meandering, brainy convo with longtime SMFA ninja Ashley Tabatabai, an international client who has put is money where his mouth is in terms of content creation — building some really phenomenal assets that help him live his true-north dreams.
From his podcast description:
On this episode of the show I'm joined by Bonnie Gillespie who built her business by demystifying the casting process and illuminating the business side of pursuing a creative career. Her most popular book is Self-Management for Actors, the curriculum upon which her teaching is based. As a producer and Emmy-honored casting director, Bonnie specializes in indie darlings. Whether casting or coaching, she is passionate about leaving the entertainment industry better than she found it.
Check this out at YouTube and where all good podcasts are available… and be sure to rate, review, and subscribe.
Thanks, Ash. This was fun!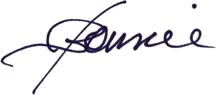 ---
Enoughness is an inside job… and sometimes you need a guide to find your way there. Let Bonnie Gillespie get you started.
(Visited 77 times, 1 visits today)