Well hi there.
I'm back from Fiji. 10 glorious days offline. No TV. No social media. Nothing more than the sound of laughter and acoustic music and nature on an island in the South Pacific.
And writing. Lots and lots of writing.
See, in addition to this being a really cool getaway with a few dozen other spectacular women, it was also a creativity workshop conducted by Elizabeth Gilbert, author of such books as Eat Pray Love and Big Magic.
I made friends. I engaged in epic levels of self-care. I very definitely did not suffer FOMO while others were having experiences different from mine because I've finally learned that if I push myself to do all the things — when that would've been rough even for a woman in her 20s, much less one knockin' on 50 — the joy of the things I *do* get to experience is diminished by all that effort.
I was fully present. I experienced the legendary Einstein Time Gay Hendricks talks about. I re-read Steven Pressfield's Nobody Wants to Read Your Shit between sessions with Liz Gilbert and dips in the ocean.
I went nightswimming (when the coconut crabs weren't falling asleep and dropping into the pool from the trees high above). I sang karaoke. With Liz Gilbert. I danced a Bollywood number. I learned Qoya. I drank kava. I discussed leadership and neurobiology and feminism and menopause and sobriety and being in love with your business partner and fear and love and boundaries and the cure to that ever-present anxiety creatives have.
I have too much to share for one post, that's for sure. But I am forever changed by this experience I've just had.
The big takeaway I want to share (for now; believe me, my writing will continue to reflect this work I've immersed myself in) is the big question Liz asked — it's a question that was asked of her long before she was a successful writer. A *real* writer was amused by Liz's complaints about not having enough time to write, not feeling confident enough about her writing, not having the breakthroughs she knew were aching to come out of her… yet Liz had a favorite TV show, a favorite brunch spot, a favorite new novel to read.
The question: "What are you willing to give up to have the life you keep pretending you want?"
It hit Liz with a blow to the gut like none other and it turned her into a writer that day. She said she had to learn how to let go of not just things she didn't love, but things she actually DID love (like watching Seinfeld in the '90s and then complaining about life in Manhattan over brunch with her friends) to make room for the work of living her dreams.
After 10 days offline, I can safely say I have no problem disconnecting with the world while I write my next book. The only way I get to serve the world with my work is by sometimes being away from that world while I go deep into the Creative Cave.
What is your work? Is it shooting that scene that teaches buyers what your current reel falls short of doing? Is it writing your screenplay and entering it into contests? Is it overhauling your marketing materials so you're ready for rep meeting season coming up here soon? Is it painting a masterpiece? Composing a song? Writing another book along with me?
What are you willing to give up to have the life you keep pretending you want?
It's that "pretending" thing that's the real gut-punch, isn't it?
Because if we really WANT the life of our dreams, there's more we could be doing when we find ourselves scrolling for hours through Instagram, watching every episode of yet another Netflix show, or complaining to anyone who'll listen about how damn hard it is to be seen.
What's your next move?
Comments are open just below. Get super specific (this is something else Liz taught me: The more specific we are when we share our plans, goals, and dreams with others, the more effectively we ALL can energize that vision into reality). Let's make it happen.
More next week. For now, I've gotta get back to the Creative Cave.
Love ya!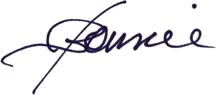 ---
Enoughness is an inside job… and sometimes you need a guide to find your way there. Let Bonnie Gillespie get you started.
(Visited 819 times, 1 visits today)