My cat is nearing the end of her life.
Before you get emotional on our behalf, let me share that the Monkey Kitteh (Thwok is her government name) is happy and comfortable, getting lots of treats and fun meds that make her feel young again… when she's not sleeping.
At our last trip to the spa with her, the good folks there gave us a really great way to think about "when it's time."
"When you think about your pet, there are five things that make up who she is. Think of those things. When those things are gone, it's time."
We were able to come up with Thwok's five pretty easily, and a couple of the five are already gone. But the others are not, and that was kind of nice to think about. She can't tell us when she's ready to go like my mom could, so this is a way to check in about timing with something that — no matter when — will be hard.
Saying goodbye tends to be hard.
Cut to: Get in Gear for the New Year.
This is a program I launched in 2014 that — this year — has caused more stress and negative emotion than ever before. Daily during this free year-end training series I've received what can best be described as hatemail. I'm not doing enough. It's not fair that the Facebook algorithm rewards some post more than others. I'm an asshole for making the free version of the offering swap over to paid for the rest of the year. I'm complicit in the Weinstein scandal. I'm too curt in my feedback when asked incessantly for free advice beyond the free training. I'm called rude for not debugging AOL's deliverability issues. I'm told it's horrible that I'm mentioning I have a 100-day program called Get in Gear for the Next Tier because I should stay focused on this free offering, not try to pay the rent by suggesting those who are inspired to go deeper with us consider doing so in this 100-day program. Before the price goes up. Oh, and I'm a four-letter-word for increasing the price, BTW.
So, y'know. Being of service while being pelted has been a wee bit challenging at times.
But when we got home from the vet and Keith and I made our List of Five about our kitty, I realized this is also an effective way to decide when it's time to kill off a program.
I listed up the five things that make up what Get in Gear for the New Year is, or what it was intended to be, back in 2014 when I created it and every year since as thousands of creatives have consumed it and we've continued to refine it.
A give. Plain and simple. We love our community and we're here to serve it.
Representative of the Self-Management for Actors work. If you're new to the world of SMFA, these 11 days get you immersed in its principles.
Community-building. Through the SMFAninjas hashtag, we could connect and support one another on Twitter. We could track progress and help one another more than just through the emails.
High-converting for the right people (and a filter for the wrong people). Those who GET IT would stick around, help us with #CreatingTheHollywoodWeWant, and maybe even become buyers. Whactors, slactors, negative nellies, wannabes, and opportunists would bounce out quickly during or after these 11 days. Good.
A distraction during what's usually the most challenging time of the year for me (the anniversary of my mother's death).
Welp, in visiting this list from the perspective of "when it's time" to pull the plug, so to speak, I got clear that the lovely Get in Gear for the New Year program still does most of what we created it to do. Whether or not this year's investment will be balanced out? Not sure yet. We spent thousands on Facebook ads for the first time ever; upgraded our servers significantly; integrated new systems for the intake of new participants and paid experts to tweak 'em; and of course are continuing to spend countless hours dealing with outreach about tech issues, fairness at the Facebook group (a place we never intended to see the workout happen, but it's tough to stop a moving train), our policies, and the things we REALLY want to engage in: helping people who are putting in the work!
Paying the team, fortifying the tech, just the energy of fielding the above-mentioned spewing of anti-gratitude… these are COSTS. Will we welcome in enough new badasses for our Get in Gear for the Next Tier membership to balance all that out? Only time will tell!
But the fact that the List of Five still represents a pretty good indication of what this program is to us means we're not at that "end of life" decision, here. While we may need to recalibrate for growth, we're not putting this baby down yet.
What we're experiencing, though, *is* straight-up growth management, something we teach in Get in Gear for the Next Tier, in fact. Because creatives who don't prepare for next-tier life won't stay at the next tier should they reach it. It'll be one of those "one brief shining moments" in their creative careers. You'll book the national then not go out for commercials for two years after that. You'll cross into the guest-star tier and then struggle to get seen for co-stars. You'll star in a festival darling and then fail to turn that momentum into a series regular gig.
Ugh. Wouldn't THAT suck?
Alas, it happens every day.
Leaning INTO the growth as it comes — not treating this new tier as if everything is exactly the same as it ever was, and definitely not hoping you'll figure it out once you get there — is key.
And that's why my team keeps having CTJ meetings with me lately. I have a really strong muscle for overdelivering. To everyone. EVERYone. This — as awesome as it is — is not sustainable at a certain tier.
I began taking steps toward living at my new tier earlier this year when I closed off coaching to anyone outside of the Get in Gear for the Next Tier program.
(In case you're expecting some dramatic announcement now, you can exhale. I'm just working all this growth stuff OUT right now. No decisions yet.)
But remembering to lean into growth is sometimes tough to do.
We spend SO DAMN MUCH of our lives living at a lower tier, struggling to get OUT of that place, aspiring toward something that we want, and wondering if it's too good to be true when our dreams really do start to be our reality that it's not at all surprising that growth management is a big job.
It can really challenge our sense of ENOUGHness if we're not careful. Because, really, if we're not aspiring TOWARD something, who are we? When so much of our lives have been about getting somewhere, what does it mean when we actually arrive?
What Keith and I like to say is that we're grateful for this and excited for more.
Always, always, always grateful for what we have. Appreciative of our current tier. Aware that we've got it so damn good, every day. And eager, expectant, curious about, and looking forward to that goodness ahead.
Are you managing your growth?
Are you regularly working the muscles that will allow you to enjoy fully the achievements you're busting your ass to achieve? Are you laying the groundwork for the life of your dreams? The goodies you're going for have to feel at home when they arrive in your life or they won't stick around for very long. (Tweet it.)
Can you create a List of Five about your creative pursuit? What would the five things that make up your ninja journey BE?
And when these joyful, wonderful, exciting things begin to fall away… is it time to be done? Make a shift? Recalibrate so that there is a way to stay within the framework of why you got into this to begin with while REALLY having the time of your life doing it?
Because for all the meds and special care our little girl needs, she's still mostly herself and that means it's not time yet. Don't give up on your dream just because it may be shifting a bit. Sometimes that shift is all about growth… and you want that. You expect that, don't you? Lean into it.
Share your list with me below!
And of course, if 100 days of structured support for a joy-filled journey sounds good to you, our 2017 price is still available. Join me in the DOJO. Your future self is waiting to welcome you to the next tier!
Hope you'll be joining me and some of the illustrious alumni of Get in Gear for the Next Tier for a superfun Facebook Live broadcast at 2:30pm pacific right over here! We're gonna be doing a Brandprov jam (hello, Day 9 of that miraculous free training, huh?!?), I'll be answering your questions, *and* we'll be revealing the winners of our Get in Gear for the New Year referral contest! Yep… y'all told a LOT of friends about this free year-end training and your thank-you gift is a coaching sesh with me!
You're so awesome.
See you in a few!
All my love,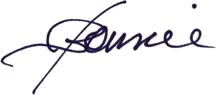 ---
Bonnie Gillespie is living her dreams by helping others figure out how to live theirs. Wanna work with Bon? Start here. Thanks!
(Visited 539 times, 1 visits today)