Kirby Smart is a spectacular coach.
Anyone who endured the Mark Richt years knows what a welcome relief this is, and not just because the Georgia Bulldogs won the Rose Bowl a few hours ago in a game that has my heart STILL totally all up in my throat!
(Yes, I swear, this has something to do with your creative career.)
Earlier in this season, when the Dawgs were 7 – 0 and headed up in the ranks after the Mizzou game, a reporter shoved a mic in Kirby Smart's face and asked, "What are you working on in the bye week, coach?"
The answer?
HUMILITY.
Epic. The number-one goal for the time OFF was making sure the team members knew this could all go away. Don't get cocky. We work hard to get where we are and we don't stop the work just because we check off an achievement. And we sure as heck don't start walkin' around like we own the joint while we still have more games to win.
Sure, we're confident! That's essential. But confidence without humility is called cockiness and it's uncastable. (Tweet it.)
So the work between games for an undefeated team may need to start with mindset. (Of course, you know I'm all about the mindset first. Because without your head in the right place, you can have glimpses of success but nothing really STICKS. You can have everything in order "on paper" yet somehow never close the next deal. Mindset. First. And always.)
For those who watched the Rose Bowl with me yesterday, you know the first half was a bit of a shitshow for Georgia. (That's an exaggeration… but it was hard to watch.) We walked to the beach. Took a photo. Bought some Lush.
Returned home for the second half just in time to see a reporter shoving a mic in Kirby Smart's face, asking, "So, coach, what did you tell your team during halftime?"
The answer?
Those were not our best 30 minutes. It's time to show them what our best 30 minutes look like.
(And then of course, we had to show 'em some more best all the way through double overtime, but that's not the point.)
One of the MANY things I adore about Kirby Smart's coaching — in addition to the fact that he knows how to manage a clock in a way that Mark Richt *still* can't seem to figure out — is that he's all about that mindset.
Sure, watch gametapes. Sure, study playbooks. Sure, run the drills and work out with the trainers and eat well and get good sleep and meet with the media coaches so you know to show up for the coin toss with your helmets OFF for the best screentime. All of that.
But get your frickin' HEAD right.
Because what *really* matters is the stuff you do BETWEEN the auditions, BETWEEN the bookings, BETWEEN the craft classes and improv jams even — and definitely the stuff you do between every bit of actor busy work you may spend years focused on (which you choose to do because frankly it's easier than the REAL work).
Yes, the real work includes updating your show bible and researching your pace car and staying in class and being "out there" so you can connect with the people whose lives will be a part of your tier trajectory for life. Yes. All of that. And more.
But oh my goodness, if you're not *actively* working the muscles of self-care, healthy mindset, and envisioning the life of your dreams with ridiculous specificity, honey, you will only ever get so far.
You'll perform well. Well enough to even get pretty dang far.
And when you want to make it ALL the way? "Pretty dang far" is the worst kind of failure.
I want you to MAKE IT. All the way.
So what are you doing to get your mind right? To keep the muscle of self-care and boundaries strong? To plot out the realities of your next tier? Realistically? Are you getting ready? Staying ready?
Share with me in the comments below so I can celebrate you if you're getting it done and so I can support you if you're falling short.
Let's DO this!
(And goooooooooo DAWGS!)
All my love,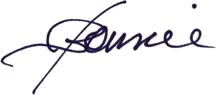 ---
Bonnie Gillespie is living her dreams by helping others figure out how to live theirs. Wanna work with Bon? Start here. Thanks!
(Visited 244 times, 1 visits today)