It's like the freakin' gold rush, I tell ya.
And it's also a moving target, because due to tax incentives, shifts in the talent pool, and simply the whim of what's cool on any given day, there will always be some market that's "breaking out" and everyone wants to go there because of alllllllllll the work happening there.
Yeah.
About that.
I get the temptation.
Everywhere you turn lately, someone's moving to Atlanta to make it as an actor. (And some *do* make it!) Before Atlanta, it was the Pacific Northwest; before that, New Orleans; and before that, you'd better be able to work in Canada, eh?
Thing is, there's something that's true for EVERY market: It takes time for the buyers to get to know the actors available to them. It takes time for you to get the lay of the land and to figure out which of your marketing efforts — that may have worked great in LA or New York or even London — actually make a dent in this new place. It takes time for you to land an agent who's worth a damn (sure, you can land crappy, spaghetti-slinging rep in any market, pretty much upon arrival, but you want a HELL YES, no matter where you are).
And when you *leave* a market you've been in for more than a couple of years, you don't make a lateral move.
You change gears. Like on a bike. Those jolting, jarring gear changes that have you thinking, "Why the EFF did I change gears? I was going along so smoothly before!"
And of course, we change gears because eventually, that higher gear serves our purpose and we fly farther faster. But that gear change itself can cause some folks to make a move then doubt the soundness of that decision.
How do you know if you should stick it out?
Depends on what your motivation was, in moving in the first place.
As I said to the brilliant lovelies in our Self-Management for Actors Facebook group recently: Never move somewhere "because there's more acting work there."
That's a recipe for bitterness because no matter HOW MUCH acting work there is (see: Los Angeles) there will always be out-of-work actors and you will always be on the PURSUIT more than you are actually working as an actor. Anywhere.
Because it's true that the pursuit is what you do WAY more than the actual craft you love so much, it's incredibly important that you choose to live in a place makes your heart sing. Where you have love and family and friends and where you enjoy the weather and the lifestyle and everything else about the space including whether or not you can earn a living without going nuts.
Here's why: You're not bookable if you're miserable.
The most bookable actor is not necessarily the most talented. Heck, it's not even the one who's best connected through decades of relationship-building. The MOST bookable actor is the one who is AT EASE. Period. The one who idles at #BigOl5 status and just comes in, shows "here's who I am when interpreting this material, thanks," and doesn't stress about what comes next.
So if you're considering a move because "there's more work" there, be sure you choose a place that puts you at ease. Then watch you book everything there, even if it's a market with far fewer overall opportunities than a larger market but with nothing else compelling you to be there.
Have questions about this? Wanna share your strategy for a happy life in whatever market you happen to be? Scroll down to pop your thoughts in the comments area! Let's jam!
Oh, and if jamming with me IRL is on your list for 2018, I've got good news for those of you in Chicago, Toronto, London, and of course New York (two TIMES, y'all) and LA (duh). More to come, of course.
For now, be sure you're signed up HERE for the January 11th FREE SMFA Tune-Up call. We're gonna jam about all things awesome in this glorious business of ours and of course, I'm gonna answer all your questions! Woo HOO!
All my love,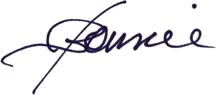 ---
Bonnie Gillespie is living her dreams by helping others figure out how to live theirs. Wanna work with Bon? Start here. Thanks!
(Visited 769 times, 1 visits today)