Hello, again! 🙂 This second vid in our free series is all about the single most uncastable quality (and it's not what you may think). BTW, do you freakin' love my facial expression in the still, below? Heh!
It's something you control, and something you can get straightened out RIGHT NOW, even if you've already headed down the wrong path, toward this "uncastable" quality.
Not talented? You can still be cast. Bitter? Not a chance.
Are you headed toward Bitterville? Have you been there and then found your way back? What do you do to keep from letting the *toughness* of this career choice derail your castability? Is there ONE THING that keeps trying to drag you back into bitterness?
Let's chat about this in the comments section below. I wanna know! What's your most ninja tip for others, when it comes to keeping bitterness OUT of your creative life?
(To be sure you hear about our final vid — and get a super exciting announcement about a never-before-offered cool thing we're doing next week — make sure you're on the mailing list. Pop your info in the box just above the comments area of this post — and check the box at MailChimp saying you want to hear about online instruction. You'll be all set!)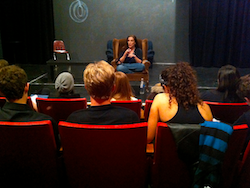 Hanging out at UC Irvine, yesterday.
Click it for the larger version.
So, beautiful ones, let me hear from you! How can I help you get a flu shot that prevents bitterness, so you can have the healthiest career possible? Hit it! I wanna know. 😀
Love and rockets,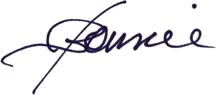 ---
Bonnie Gillespie is living her dreams by helping others figure out how to live theirs. Wanna work with Bon? Start here. Thanks!
(Visited 472 times, 1 visits today)