All right, beautiful people! I'm glad you've found your way here.
I wanna do a li'l myth-busting, especially when it comes to those LIES we all hear about stuff you *have to do* in order to succeed as an actor.
Whether you're in LA, looking to move to LA, or have zero interest in LA, this stuff will help you get your mind right, when it comes to *where* to spend your energy, as you pursue a creative career.
Option overload will paralyze you. Let's just cut the bull and get to what works!
You tell me. What myths have you bought into then later realized were a bunch of hooey? What "rules" are you still certain are very real? Comments are open below and I wanna hear from you! I've launched this free series of vids specifically so we can get very real about what works.
(To be sure you get the heads up about the next vid, make sure you're on the mailing list — there's a handy box at the bottom of this post, if you expand to the comments area — and check the box at MailChimp saying you want to hear about online instruction. We'll get you covered!)
That's me, teaching in a yurt!
Clicker = bigger. 😉
All right, ninjas. I wanna hear from you! Share your tales of myths and mojo below. 🙂 GO!
Love,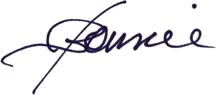 ---
Bonnie Gillespie is living her dreams by helping others figure out how to live theirs. Wanna work with Bon? Start here. Thanks!
(Visited 549 times, 1 visits today)