All right sexyfaces (I totally stole that from Ninja Amber, but it's all good, since she stole stabby from me, and we don't actually call it stealing, since we *like* to share our made-up words with one another), here we are with the final vid in this series of badass freebies, and this one is all about CONFIDENCE!
Yeah, yeah, yeah, it's another long vid, but guys, it's my fave. Your confidence is totally within your control, and I can't wait for you to grab this paradigm shift!
Your entire job is to show folks who have invited you in: "This is what I do. When you need this, you let me know." Period.
How can you possibly lose confidence when your only goal is to accurately represent what it is that you've chosen to do with the material you've been given? That's totally, uniquely you. How freakin' awesome!
I hope y'all have enjoyed this free series (believe me, based on your comments, Facebook shares, tweets, and emails I will definitely be doing more of these) and for those of you who have been hankerin' to be a part of our most popular online course, this next vid is FILLED with good news for you! 😀
That's it. Hit me up with a link to your 90 second (max) vid uploaded to YouTube in the comments below. Share who you are, where you are, where you want to be, how I can help you get there, and why you will be a HUGE success story based on the amount of work you're willing to put in — should you be granted one of these badass scholarship slots! 🙂 The deadline for uploads is Friday, February 8th at 5pm PST. We'll be announcing scholarship winners the following week, so be sure you're on the mailing list (and have checked the box at MailChimp for info on online offerings) to get the heads up about that bit of news!
We are so excited to offer these scholarship slots up! THANK YOU for sharing the link to this post with anyone you know who is jonesin' to get LA-ready, anywhere in the world, so we can jam!
Oh, in case you're wondering, our next round of Six Weeks To LA will be open for registration later this week… and it'll run February 17th through March 31st. There's nothin' like it. Want proof? Just check out the words of ninjas who've been a part of the Self-Management for Actors world thus far. DANG, I love hearing about success stories! Please, if you have one to share, pop it in the comments below so we can celebrate you too!
Speaking engagement with Gary Marsh.
Enlarge with a click, yo.
That's it for this free series and for the big news about our first-ever scholarship to 6W2LA. Remember, confidence is totally within your control and I am excited to hear how you face down the un-confident (I know; not a word) beast when it rears its ugly head. Is knowing you're the only one who can do what you do helpful? And that you're not looking to do anything more than show buyers WHAT you do, so they can know to go to you, first, when THAT is what they need? Sure hope so! It means — to me — you're pretty damn confident and magical. And I love that about you!
You should love that too!
Rock on, ninjas! XO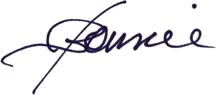 ---
Bonnie Gillespie is living her dreams by helping others figure out how to live theirs. Wanna work with Bon? Start here. Thanks!
(Visited 283 times, 1 visits today)