So number 37 in 472 lessons from this most recent trip to New York comes from the guy who booked my car to JFK on Wednesday.
See, I had experienced a less-than-awesome trip from EWR on the way into Manhattan (seriously, my driver was trying to kill me and at least another dozen people along the way) and I decided it was time to try another company (yes, even though I know better than to decide an entire company is to blame when a single driver is unsafe and unprofessional). Sometimes you just need to change it up for a minute.
But I was coaching right up 'til the end of my last day in New York (it was a seriously packed schedule and I absolutely loved every minute of it) and something I can usually attend to online the night before, I was gonna just go down and ask the concierge of my hotel to help with. I mean, that's what they do, right?
So I go to the concierge and she introduces me to the transpo captain and I tell him the details of my flight and timing…
and…
he tells me I need to be in a car a full 90 minutes earlier than I had planned. This, of course, has an impact on my coaching schedule (and my phenomenal clients are all very understanding, as you'd expect).
I'm not feeling a tremendous amount of stress or anything — I mean, I kind of idle at "Everything is always working out for me" these days and I trust that I'm exactly where I'm meant to be at all times — but I must've had *some* kind of look on my face at the moment the transpo captain told me, quite insistently, at what time I would be collected by my driver.
"Look," he said, "I don't know much, but I know THIS!"
And immediately, I was awash in comfort.
I didn't think I was stressed out but it was like I took off a backpack of anxiety I didn't know I was carrying.
Just because he assured me, "I don't know much, but I know THIS!"
Phew.
As I always — always — do, I started thinking about y'all. You glorious creatives who invite me and my words into your world with so much love and enthusiasm. I began thinking about how often you feel the need to be perfect at something, to know more than you do about anything, to get it right.
That invisible backpack getting heavier and heavier with every pressurized bit of high-intensity anxiety you don't even realize you're carrying around.
And some of it could be alleviated by — quite simply — giving up the need to have it all figured out. By spending less time focused on what's not yet sorted out and putting more energy, more time, more focus, more overall investment into what you've got DOWN-PAT, suddenly, you produce confidence that is, well, CASTABLE.
"I don't know much, but I know THIS!"
Look at the stress that one sentence pulls away from the thought of being an expert, knowing everything, having it all figured out… allowing you to comfort buyers with the truth of the matter, like:
– Need a goofball? That's me.
– Need a bad guy? I'm on it!
– Need an ever-patient mom? Totally my thing.
– Need someone who has zero ego about saying yes to a forgettable one-liner? So me!
– Need the most brilliant improvisor ever? Yes, and…, baby!
🙂
Because at the moment I needed a solution to the only problem o' the day (since all my coaching strategies were and always are on *my* "I know THIS" list), I was relieved by the words of someone whose business is all about traffic and timing and the fact that there was more chaos than usual in the City on this particular day!
And all anyone in casting — or the agents and managers who pitch you to casting directors — ever wants is the solution to a problem. Someone who makes it super easy to draw a direct line between the problem (that role they need filled) and the right actor (that's YOU).
Not a blank slate.
Not an artist who shows great range or potential or passion or drive.
A solution.
"I don't know much, but I know THIS!"
What's your THIS?
Everything else is irrelevant to the buyers at the time we're frantically trying to get a decision made.
How can you make it simpler for everyone?
Pop your answer in the comments below! I'd love to know… and I'd love to celebrate how you rock your THIS!
All my love,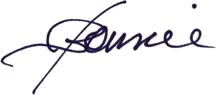 ---
Bonnie Gillespie is living her dreams by helping others figure out how to live theirs. Wanna work with Bon? Start here. Thanks!
(Visited 311 times, 1 visits today)