A few weeks back, I surveyed the fine folks in our Self-Management for Actors Facebook group about some free training I'd like to create.
Obviously, "How to Stop Wasting Time in Your Creative Career" won by a landside.
After that, we've got "How to Stop Self-Sabotage" and "How to Get Out of a Slump" and then the other four options with far fewer votes.
So.
Because one of my favorite things to do is to build things y'all love to consume, I'm spending the next couple o' weeks in the creative cave, putting something together for you about how to be Best You in 2020 (or in any year, of course).
First, though, I'd love to hear from you about some specific problems you'd like to have my help solving. Like, what SPECIFIC things are you doing (or think you "should" be doing) that feel like time-wasters? What does self-sabotage look like in your life, specifically? (Because it's totally different for each of us, of course.) And what have you tried when you find yourself in a bit of a slump… that doesn't really work anymore (if it ever did)?
Could you do me a favor and share some of that below in the comments of this post? It'll help me be super specific in how I craft these goodies for you, so we can end the year with some really value-packed FREE training and send you off into 2020 your best self — or certainly on the way to that status.
Speaking of our SMFA Ninjas Facebook group, we are coming back from hiatus soon and that's thanks to the phenomenal community manager we've hired, Lenka Šilhánová. You probably recognize Lenka as the face of Social Media for Actors, a wonderful resource we proudly endorse for its ninjosity!
Please go give Lenka a warm welcome and look for lots of activity over these final weeks of 2019!
Meanwhile, this is your last chance to enjoy the FREE training I did last week on boosting your enoughness — y'know, so you're more confident in EVERYthing you do, more solid in EVERY relationship you have, and ready for growth in EVERY area of your life with no dang blocks holding you back — before the replay expires. Go here, now. Watch the vid. And YES, if you are going to join us for Get in Gear 2020, you can still score the bonus group coaching session with me when you enroll before the deadline.
If you have ANY questions about our massively impact-filled curriculum and the *new* lifetime membership option, lay it on me! We don't want you to miss out on snagging the free coaching bonus!! Yes, you'll be able to enroll at the end of the month *too*, but the coaching will have happened by then, so if that interactivity is important to you, you know what to do.
I'm so dang excited to keep building so many wonderful things to share with you! This is all in service of YOU being able to keep building so many wonderful things (y'know, films, series, plays, musicals, characters and concepts galore) to share with the rest of the world, of course! 🙂 Win-win! Let's grow together, babe!
Pop your comments in just below and I'll get cookin' on more free training for you right away.
Much love,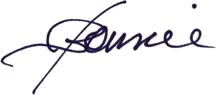 ---
Enoughness is an inside job… and sometimes you need a guide to find your way there. Let Bonnie Gillespie get you started.
(Visited 336 times, 1 visits today)